Hydration + Glow + Protection
Regular price
₹ 2,490.00
Sale price
₹ 1,865.00
Unit price
per
25% off
Inclusive Of All Taxes
Quantity: 50gm glass jar with metallic scoop spatula
5 Active Ingredients, 10 Antioxidants, 4 Vitamins, 11 Botanicals
Our Super Charge Multivitamin Day Cream is a multi-functional cream that combines essential vitamins, ceramides and flower water of rose to hydrate and protect your skin. With the added benefits of SPF 30 and goji berry, this luxurious cream shields your skin from harmful UV rays and environmental stressors, while promoting a healthy-looking, glowing complexion. SImplify your skincare routine with the power packed formula for the first time ever in a easy to use formula for all skin types.
Benefits
INSTANT HYDRATION: Multimolecular hyaluronic provides instant plumping and hydration

BRIGHTER SKIN: Improve and even skin tone with the high antioxidant activity


IMPROVED SKIN BARRIER: Ceramides fill the intercellular space and make skin stronger


MOISTURE LOCK: Seal in hydration by forming a film and also give a flawless base for makeup


PROTECTION: From UVA/UVB and Bluelight as well as environmental aggressors
HOW TO USE

Apply a generous amount of Supercharge multivitamin day cream to your face and neck, gently massaging it into your skin using upward and outward motions. For best results, use it in combination with the RAS Super Recharge Bakuchiol Night Cream.

How to use in skincare routine: Use after cleanser, toner &/ serums.

How to use with other RAS products: RAS Face cleanser followed by RAS Face mists or Toners FOllowed by RAS Gel Serums and then the Day cream followed by The FACe ELIXIR, re apply your SPF 50 during the day.
INGREDIENTS IN FOCUS

5 Actives: Hyaluronic, Ceramides, Ferment Extract, Phytofirm & Niacinamide

10 Antioxdiants: Ensure free radicle damage in skin is minimzed


4 Vitamins: A, B C & E provide essential requirements of skin


11 botanicals: Various components from Goji Berry, rose, licorice help in healing and brightening skin

COMPLETE INGREDIENTS

Rosa Damascena (Rose) Flower Water, Aqua, Calendula Officinalis (Calendula) Flower Extract, Hibiscus Sabdariffa (Hibiscus) Flower Extract, Glycyrrhiza Glabra (Licorice) Root Extract, Rubia Cordifolia (Manjistha) Root Extract, Butyl Methoxy DiBenzoyl Methane, Cocos Nucifera (Coconut) Fruit Extract, Octocrylene, Acetyl Hexapeptide*, Saccharide Isomerate, Lactobacillus Ferment Extract, Soybean Ferment Extract, Lycium Barbarum (Gojiberry) Fruit Extract, Multivitamin Complex (A,B,C,E), Ceramide Complex (Ceramide NP, Ceramide AP, Ceramide EOP, Phytosphingosine), Niacinamide, Glycerine*, Lecithin*, Xanthan Gum*, Phospholipids*, Sphingolipids*, Sodium Hyaluronate, Sodium Ascorbate*, Tocopheryl Acetate, Allantoin, Sodium Gluconate*, Caprylyl Glycol*, Ethylhexylglycerin, PhenoxyEthanol, Salvia Sclarea (Clary Sage) Oil, Pelargonium Graveolens (Geranium) Oil, Citrus Aurantium Dulcis (Orange) Peel Oil.*Nature Derived Ingredients.
ADDITIONAL INFORMATION

UNIQUE INGREDIENTS, Synergistic Formula:
Unleash the power of innovation with our breakthrough formula, a game-changer that combines multiple actives, antioxidants, and SPF into one extraordinary skincare solution. Make with Floral water bases they are super effective Yet functional for everyday use.

PERFECT TEXTURE:Experience the sheer bliss of our bouncy and lightweight textures, delicately gliding onto your skin, leaving it feeling weightless and effortlessly radiant. Suitable for all skin types

EXTRAORDINARY RESULTS:
Ditch the Ordinary, Embrace the Extraordinary. Elevate Your Skincare Game with our SuperCharged beauties

TRIED since Years & TESTED by your fav Beauty influencers:
Introducing our meticulously crafted formulas, the result of five years of relentless dedication and countless variation of thousands of permutation & combinations. Through an extensive process of selections and testing we narrowed it down and then invited top beauty influencers to experience and provide their valuable feedback on our 8 final formulas to give you these 2,

SIMPLIFY YOUR ROUTINE:
Simplify and Amplify! With just two products, our day and night creams, you can streamline your routine and achieve remarkable results.


This product is manufactured by:

RAS BEAUTY PRIVATE LIMITED C/o Adithya Bio-Tech Lab & Research Pvt Ltd, 14&15/7, Nandanvan Road, Chandanidih, Raipur, Chhattisgarh, India, 492099.

Country of Origin- IN
FAQ

Can I use the RAS Super Charge Day Cream under my makeup?

Absolutely! Our lightweight and fast-absorbing formula makes it an excellent primer for seamless makeup application.

How often should I apply the RAS Super Charge Day Cream?

We recommend applying the day cream every morning as part of your skincare routine to enjoy its hydrating and protective benefits throughout the day.

Is the RAS Super Charge Day Cream suitable for oily skin?

Yes, our day cream has a non-greasy texture that is suitable for all skin types, including oily skin. It provides hydration without clogging pores.

Can the RAS Super Charge Day Cream help with uneven skin tone?

Yes, the combination of powerful actives and multivitamins in our day cream helps to promote a more even and radiant complexion over time.
View full details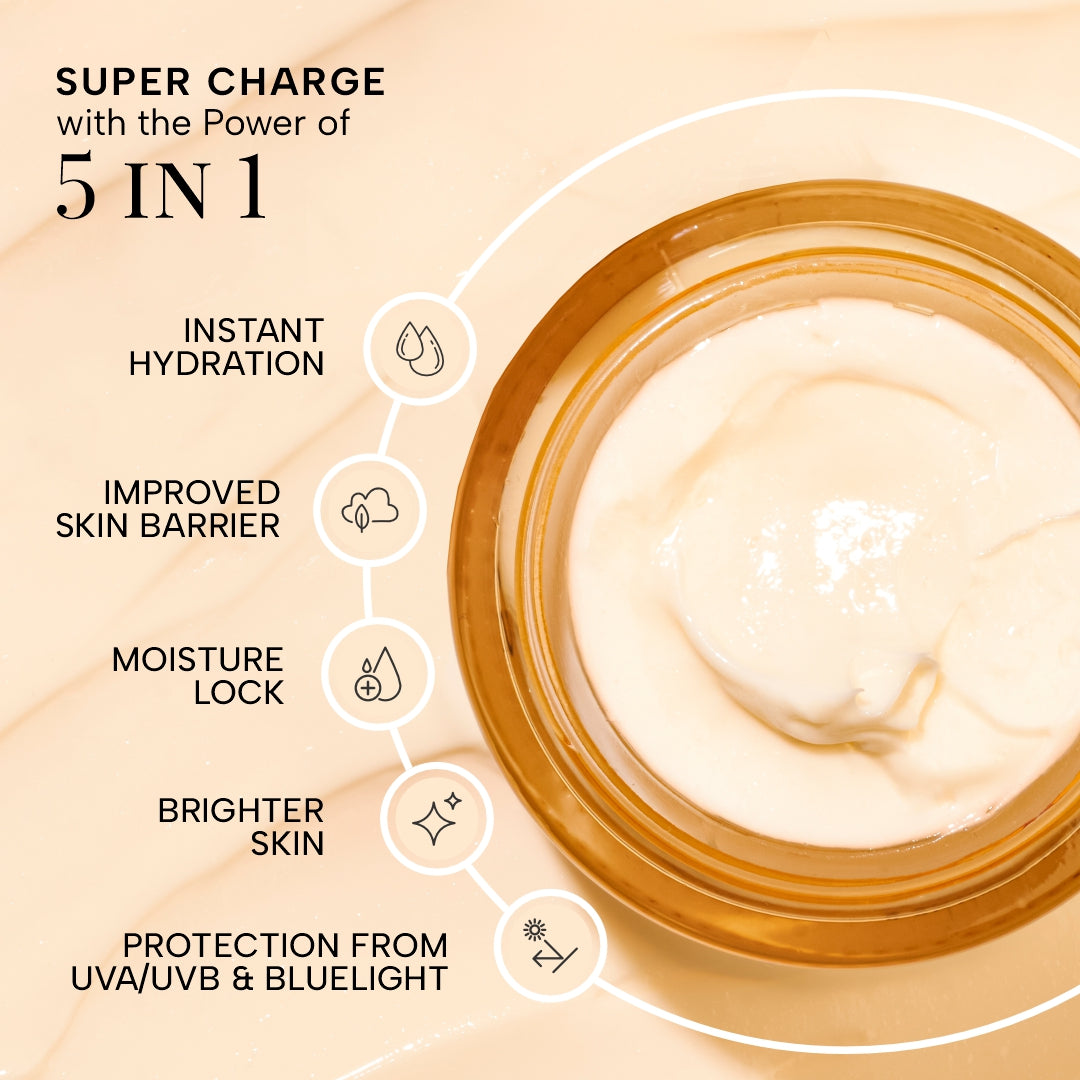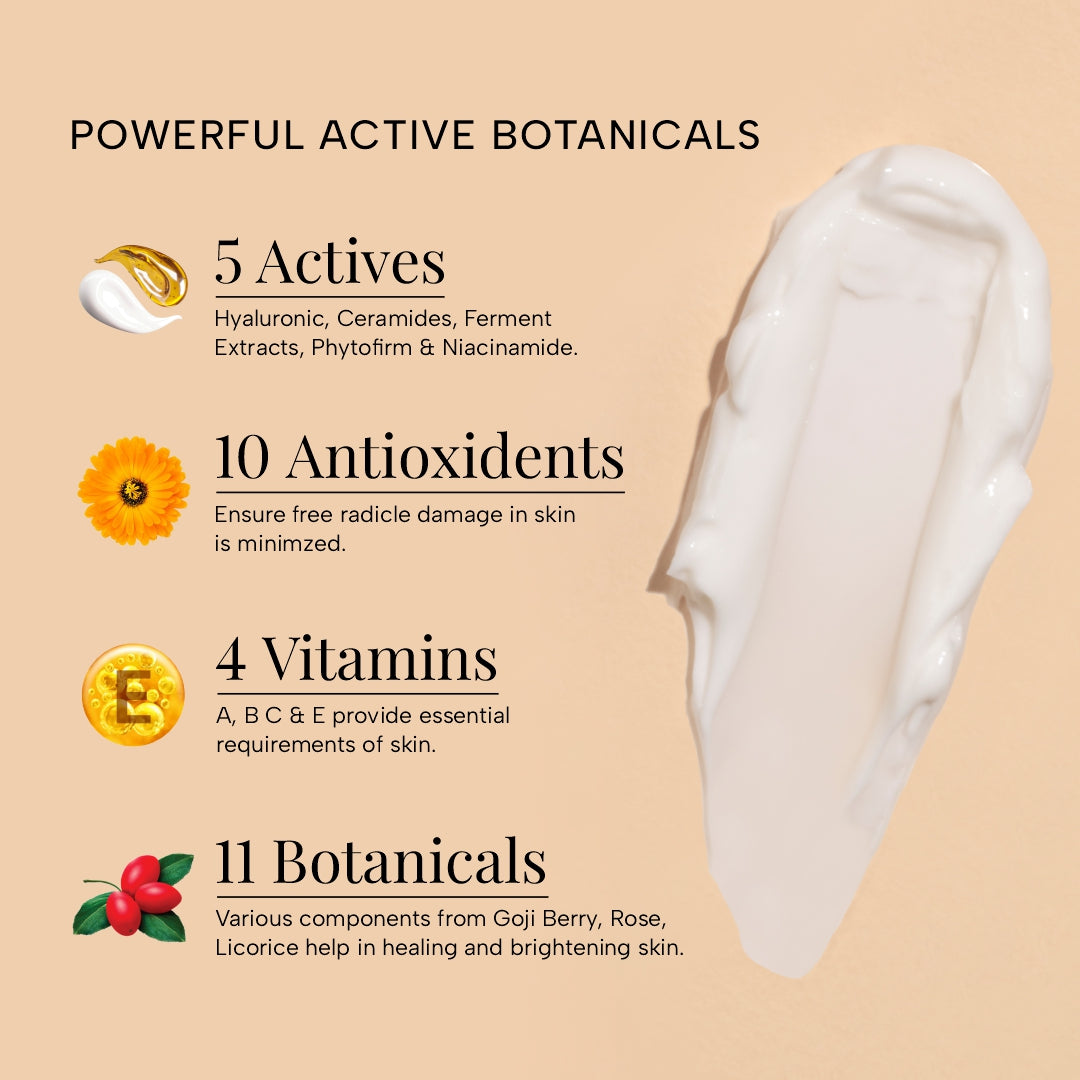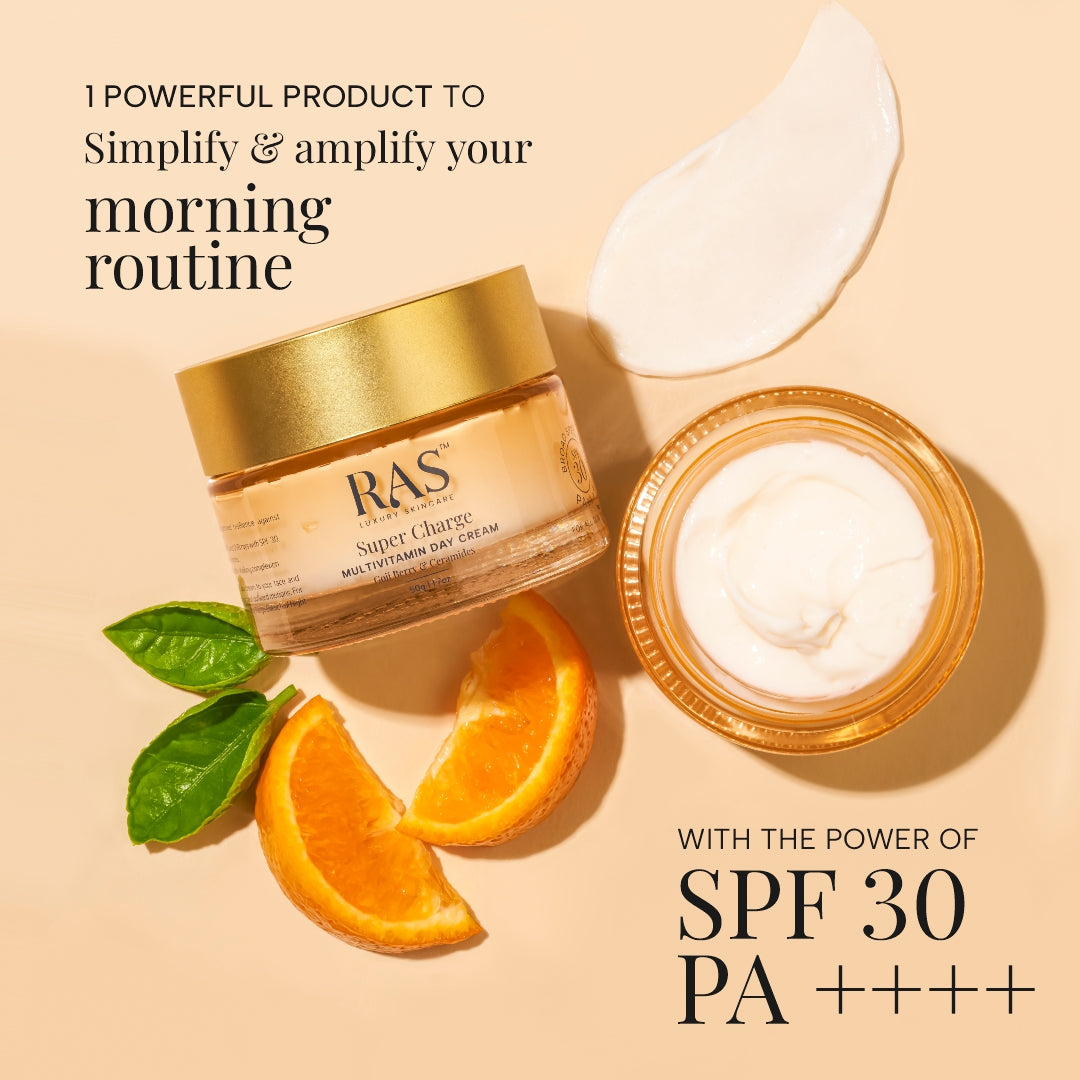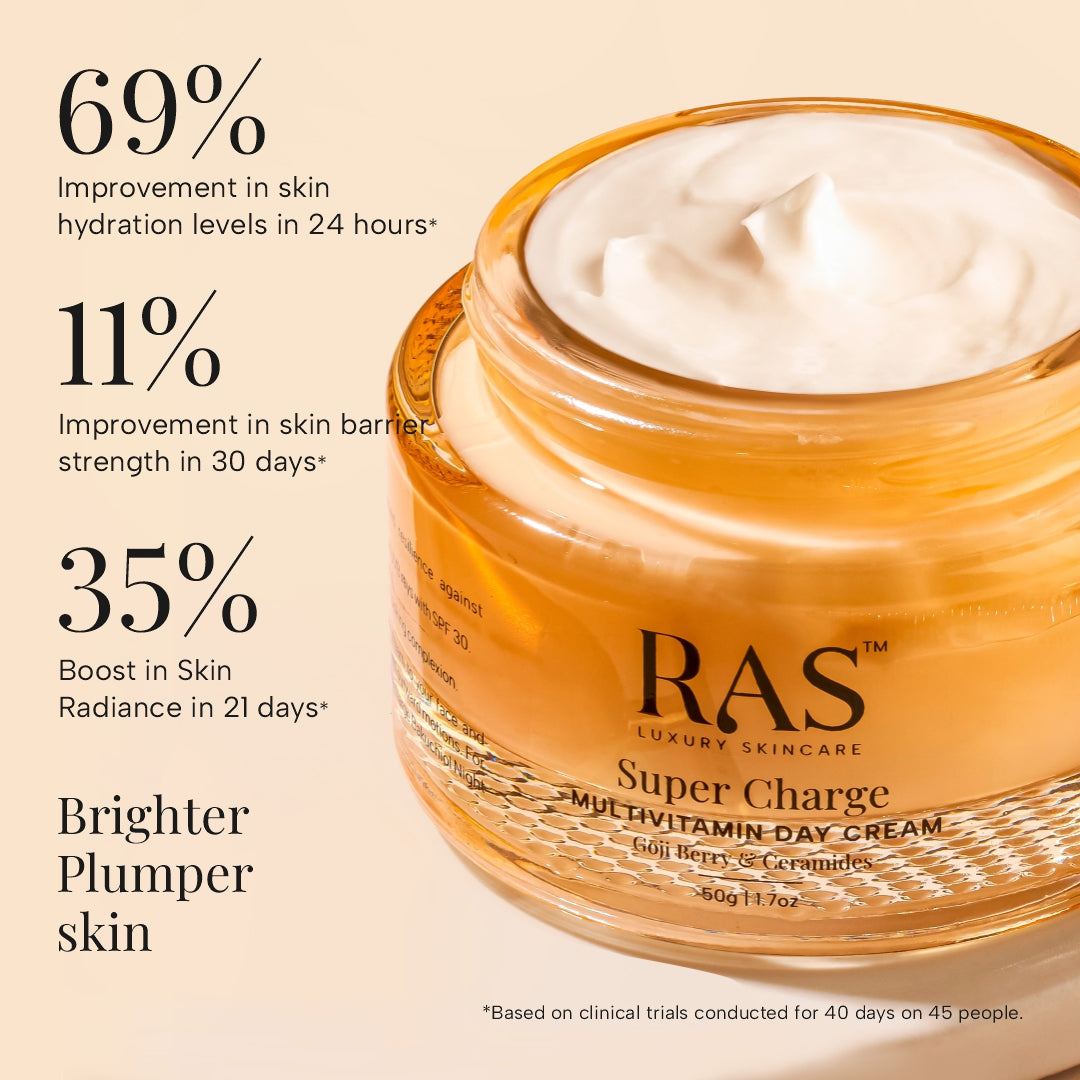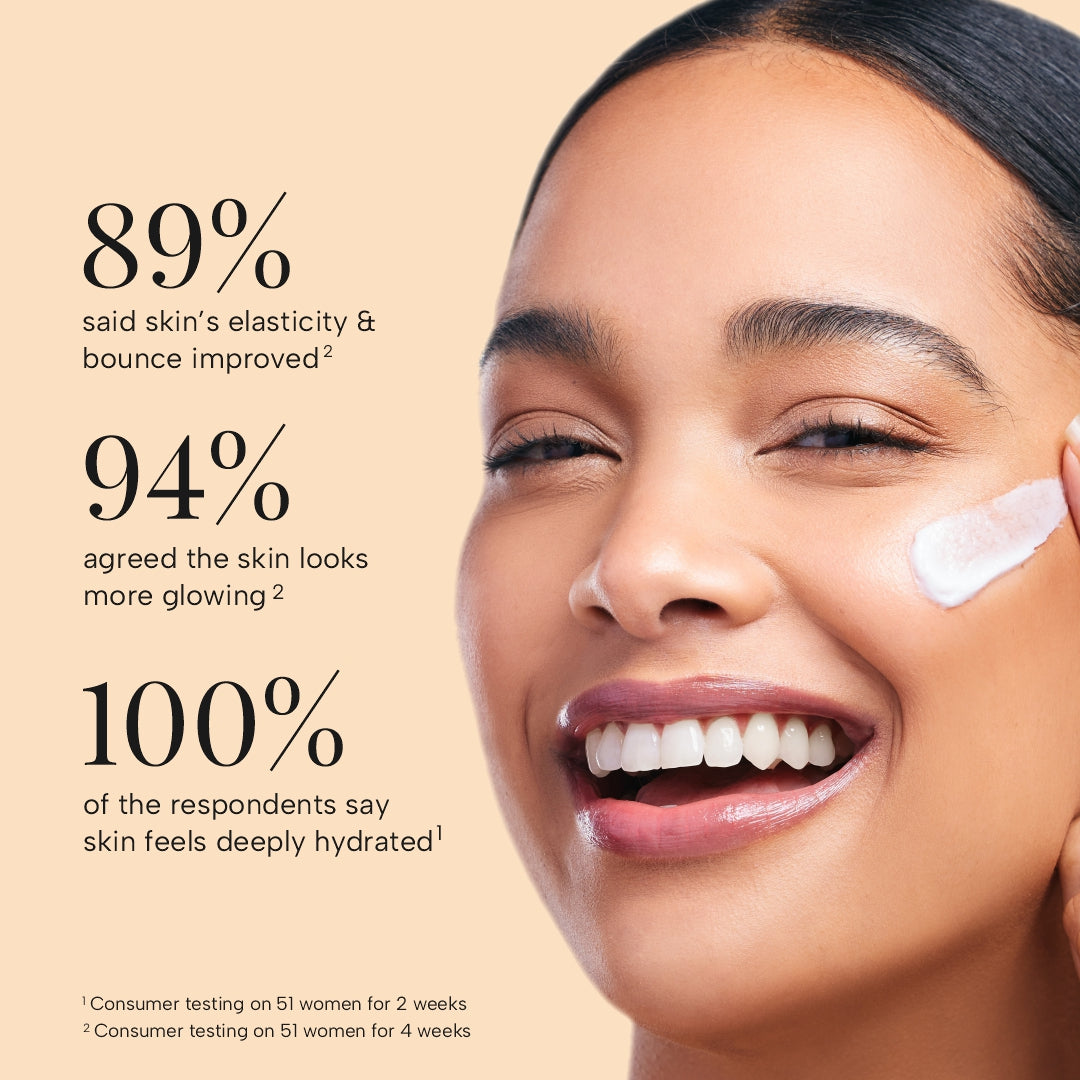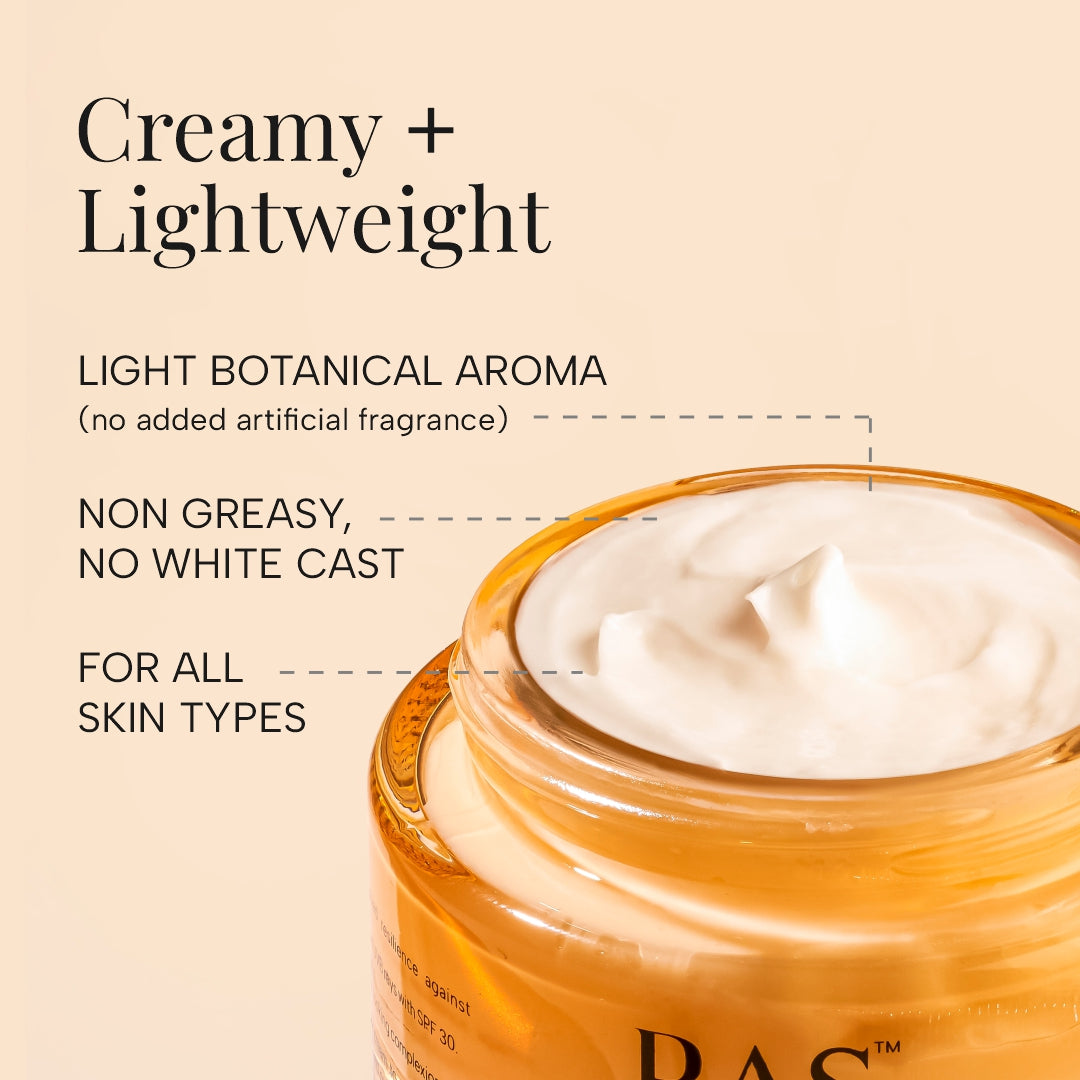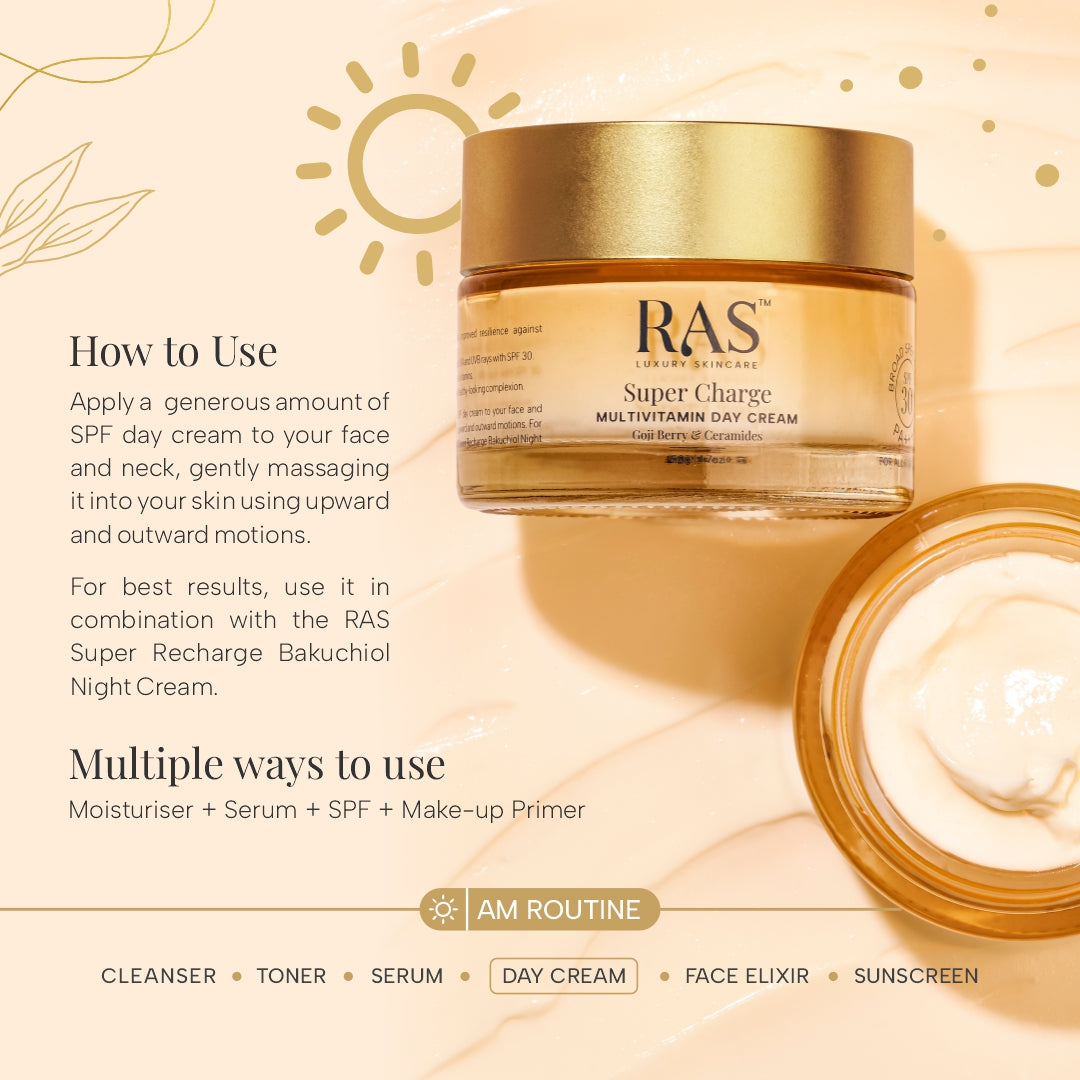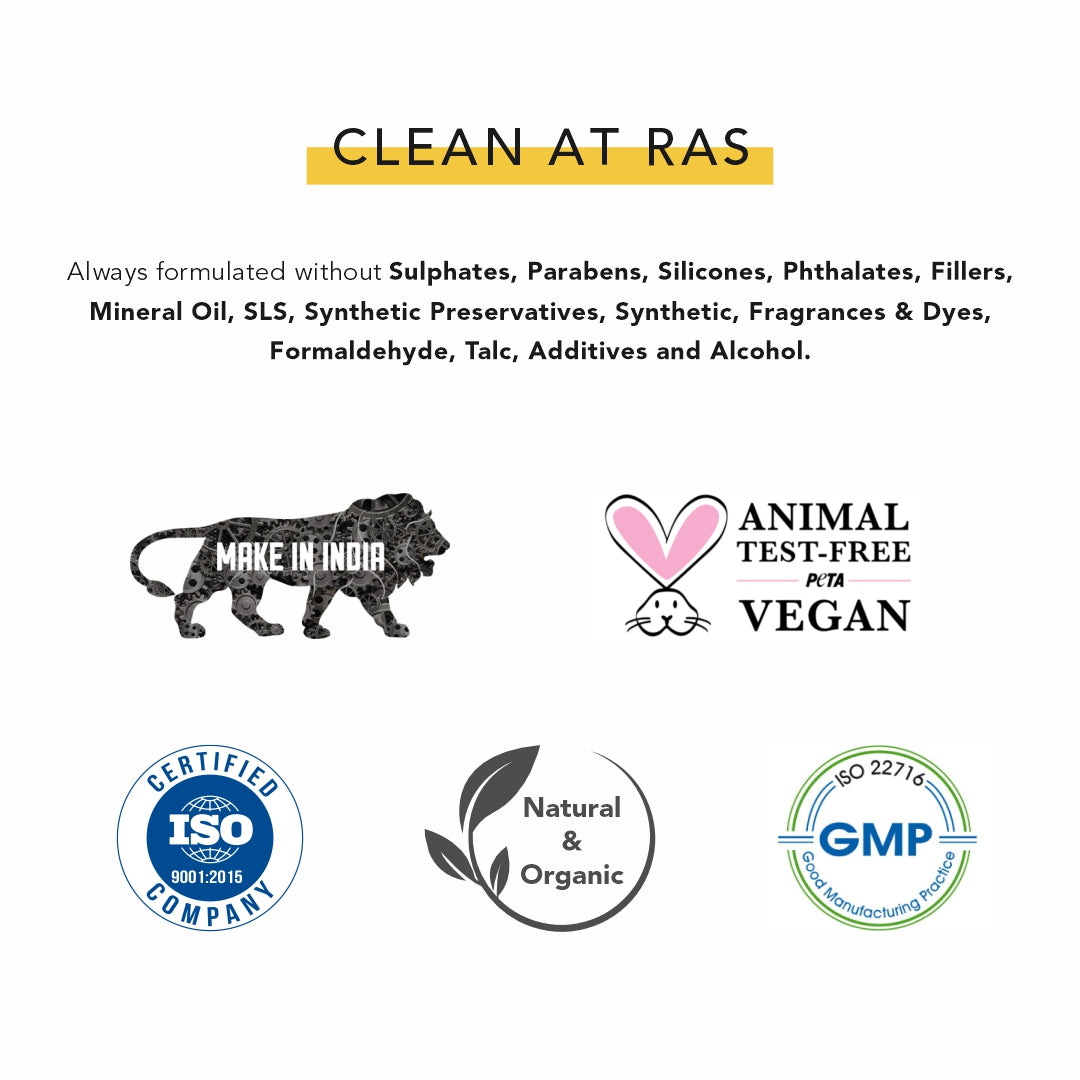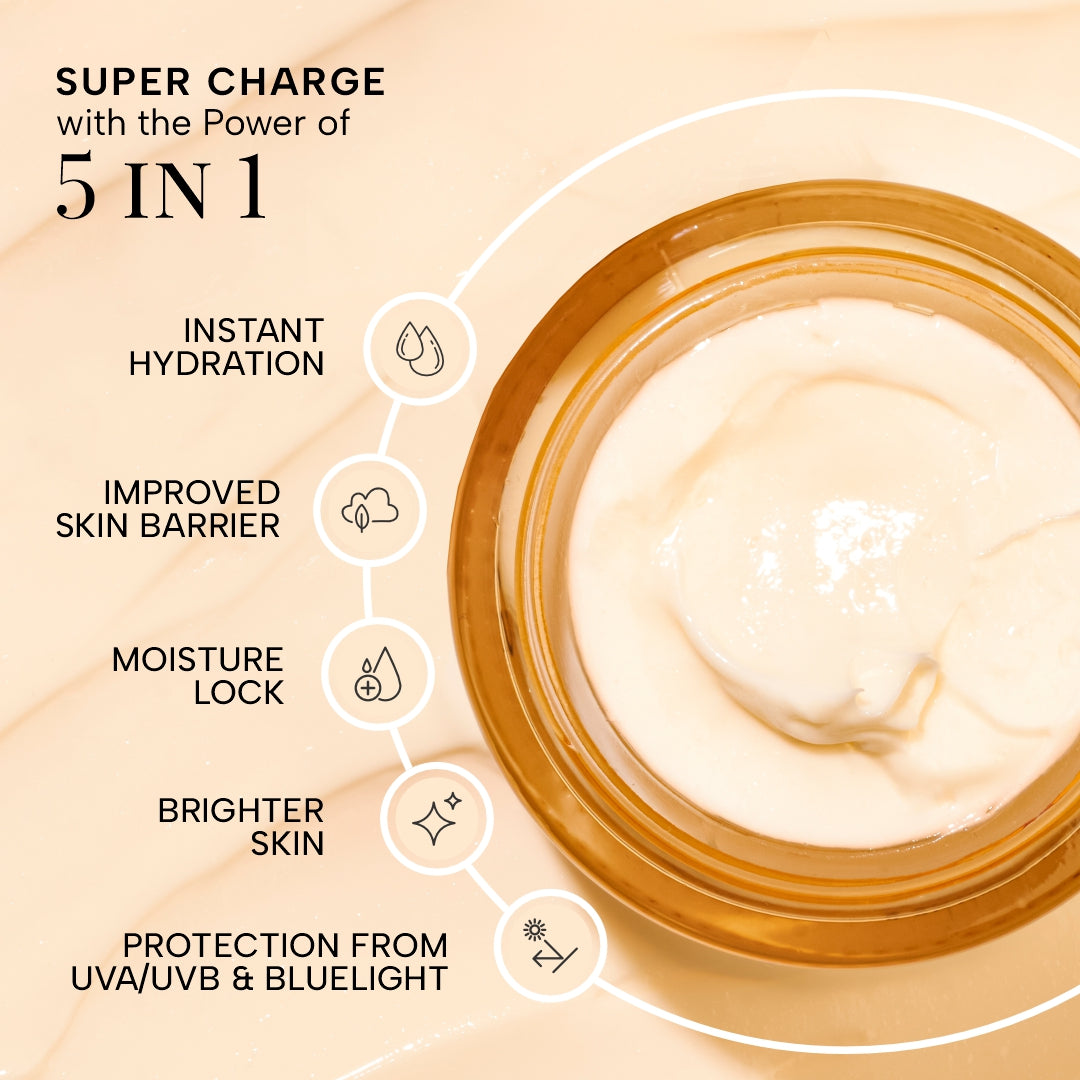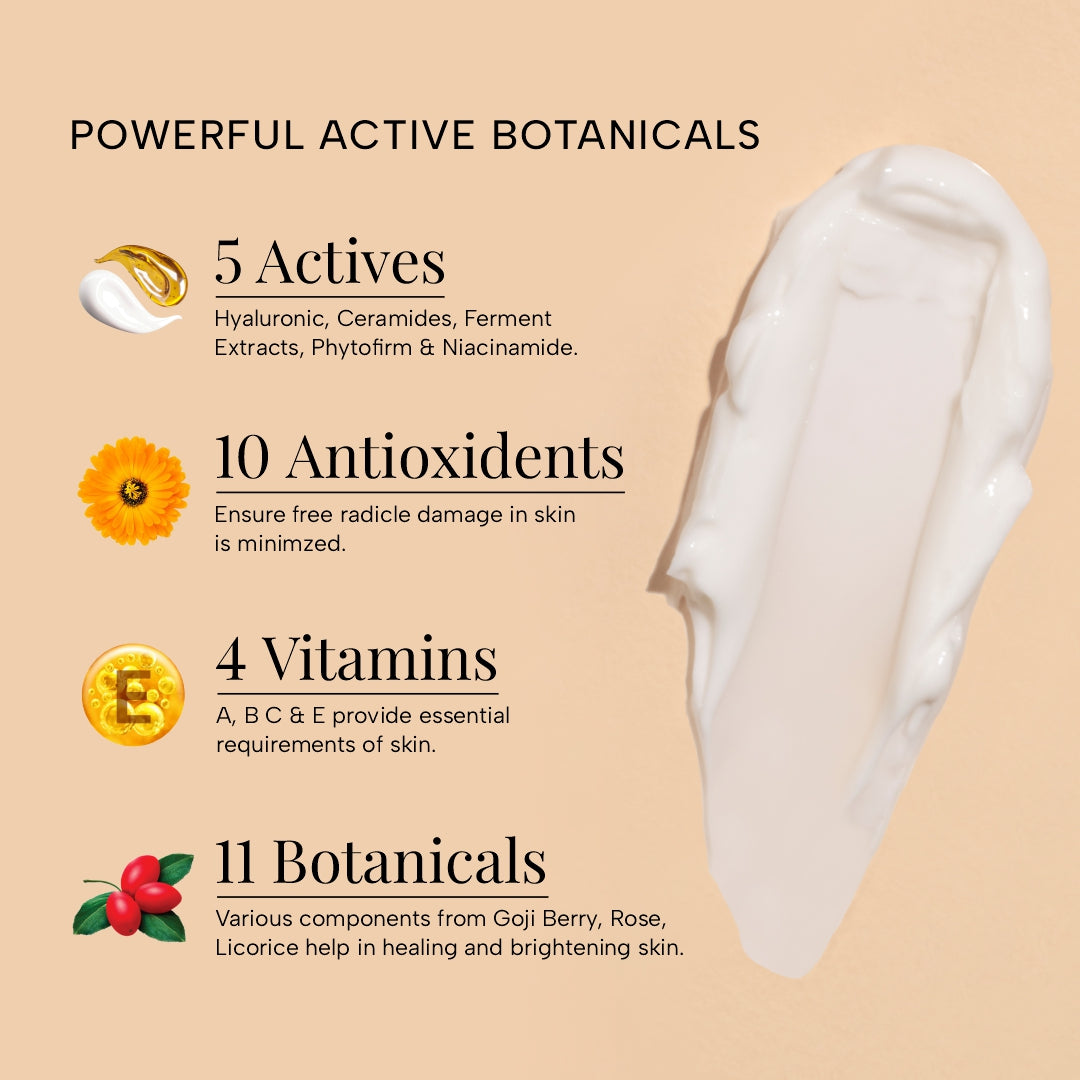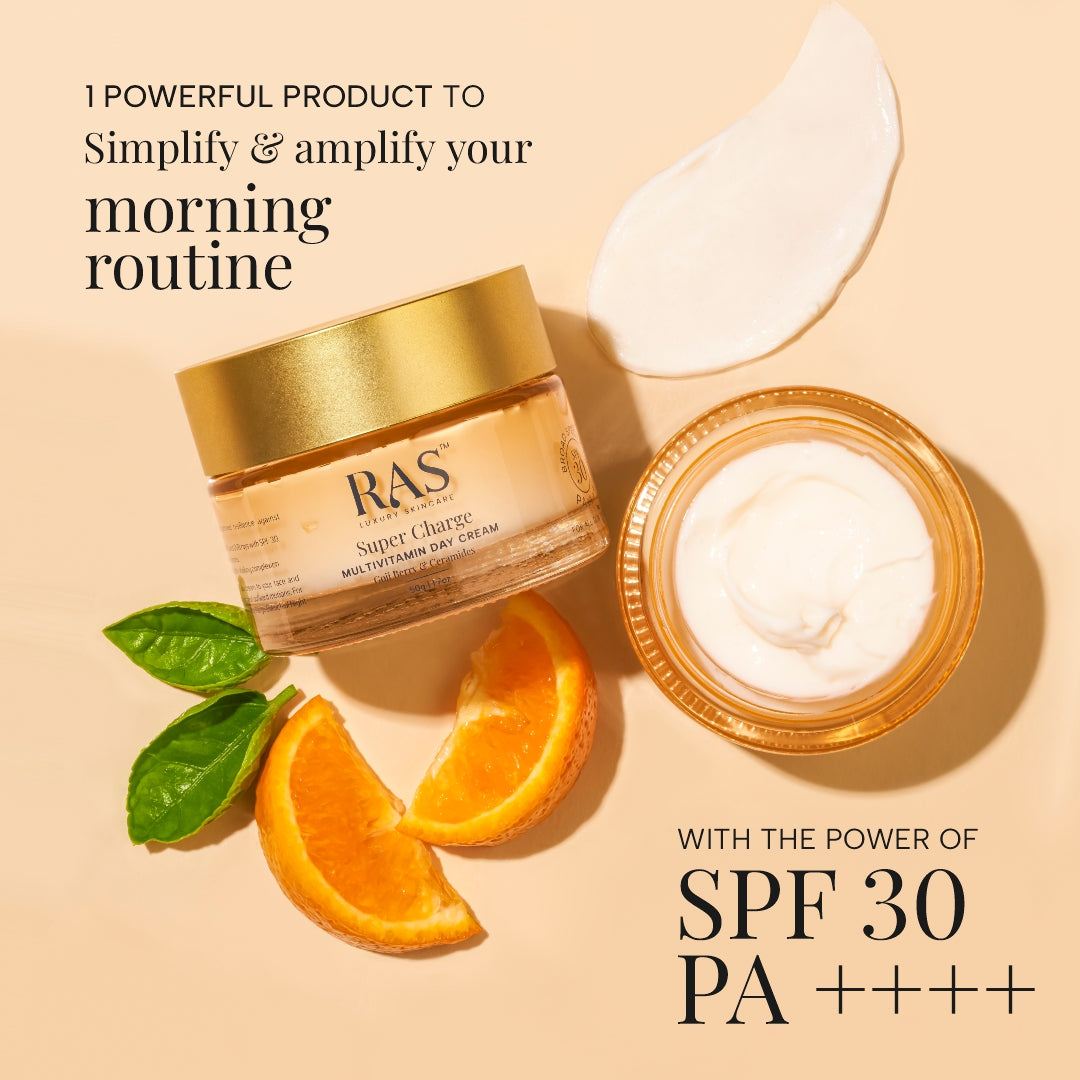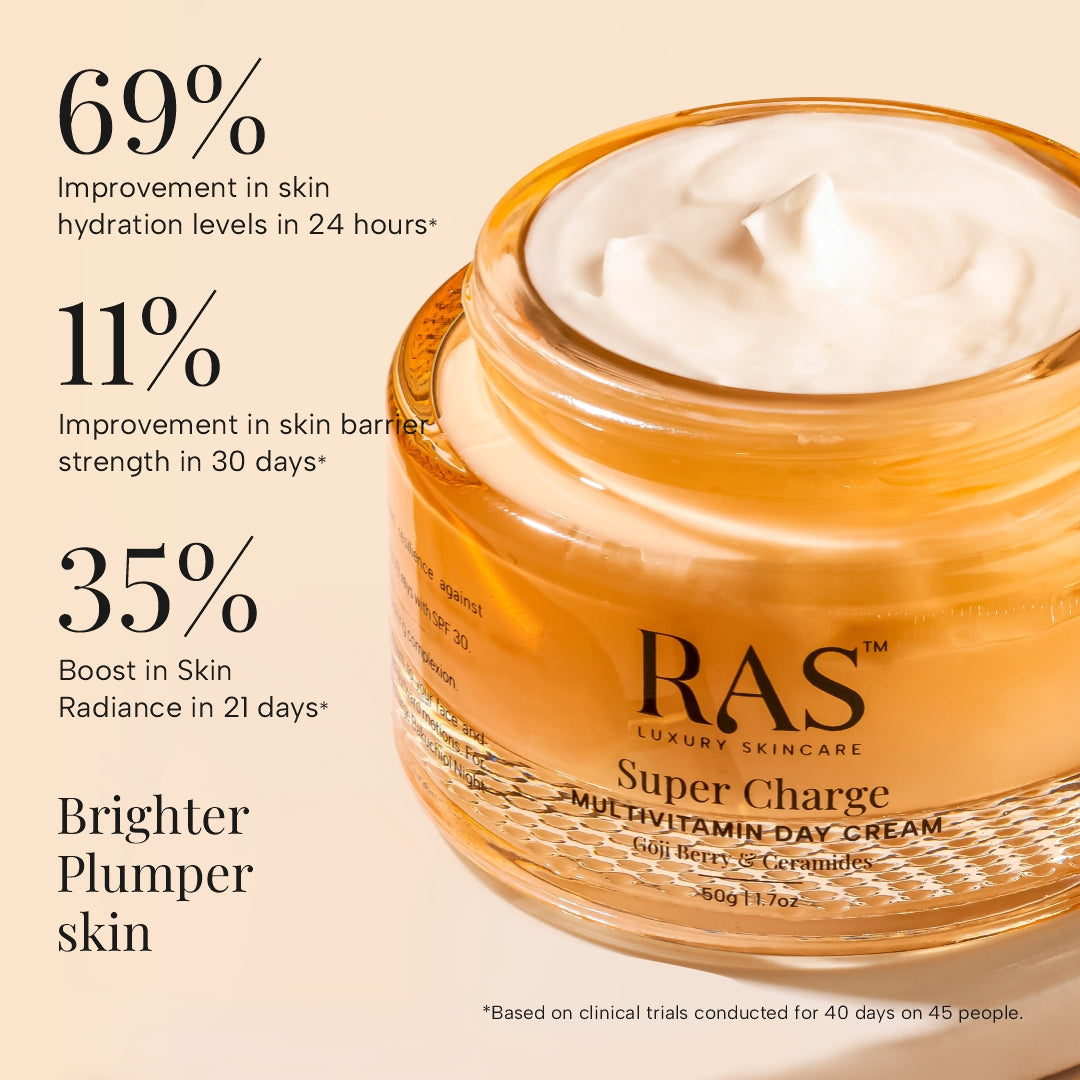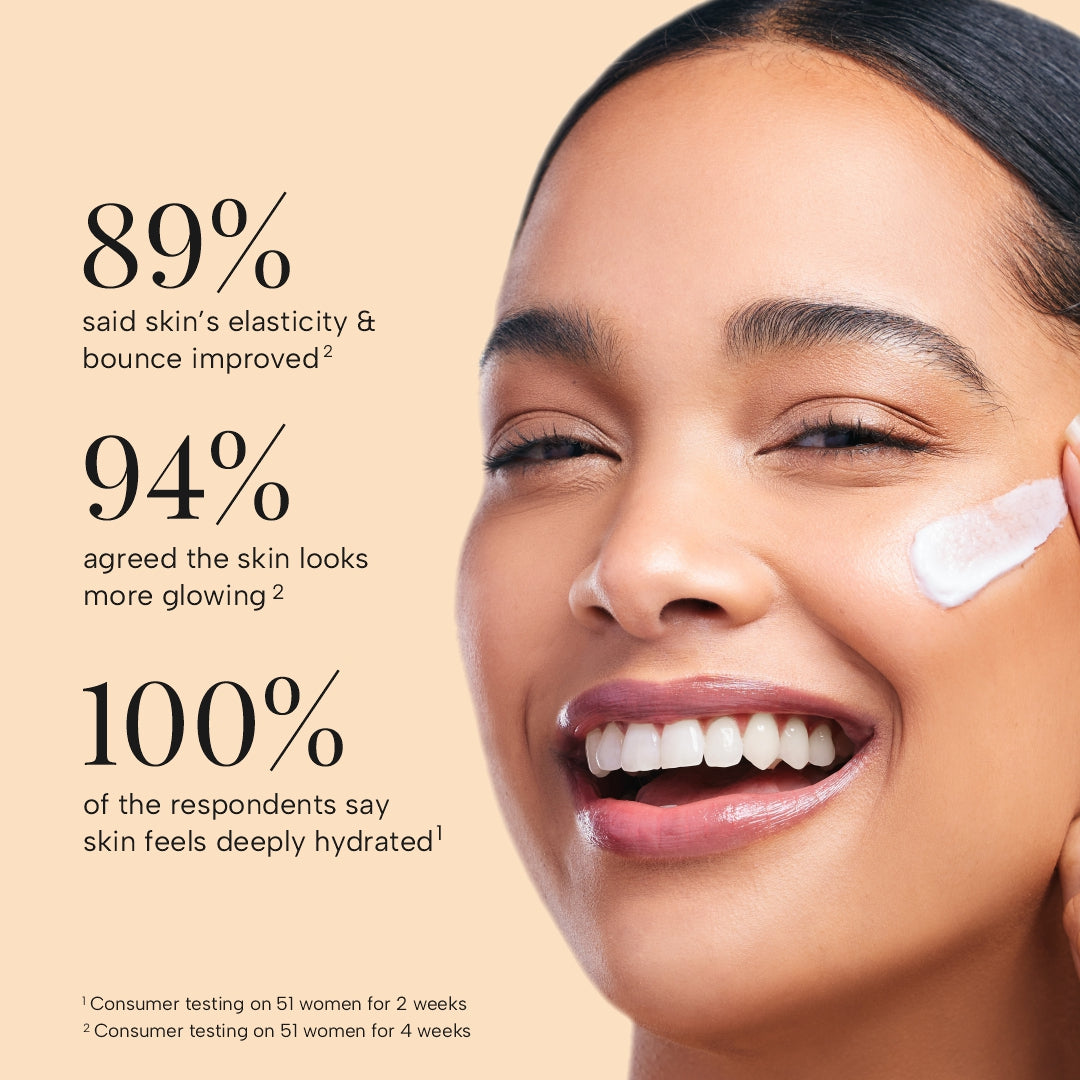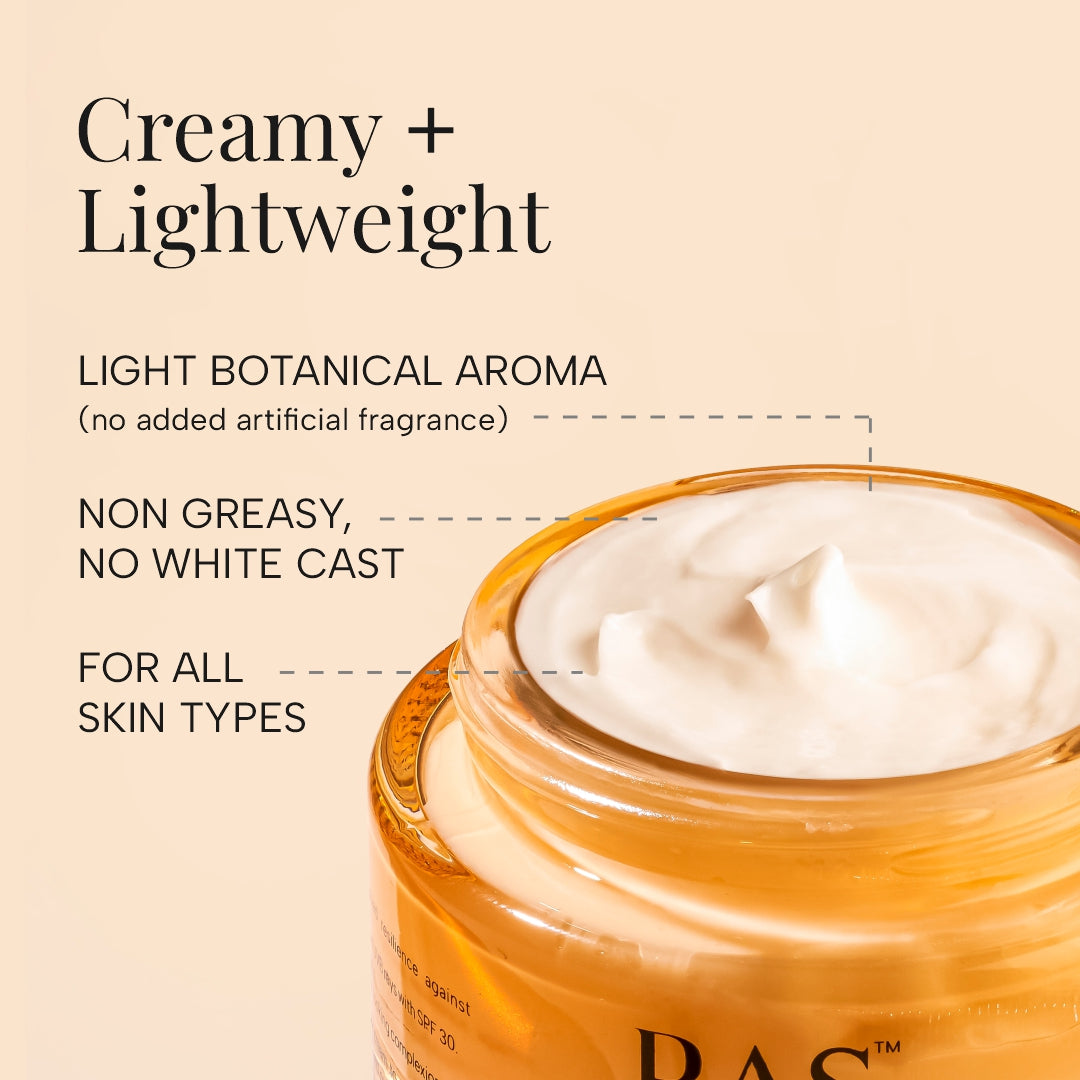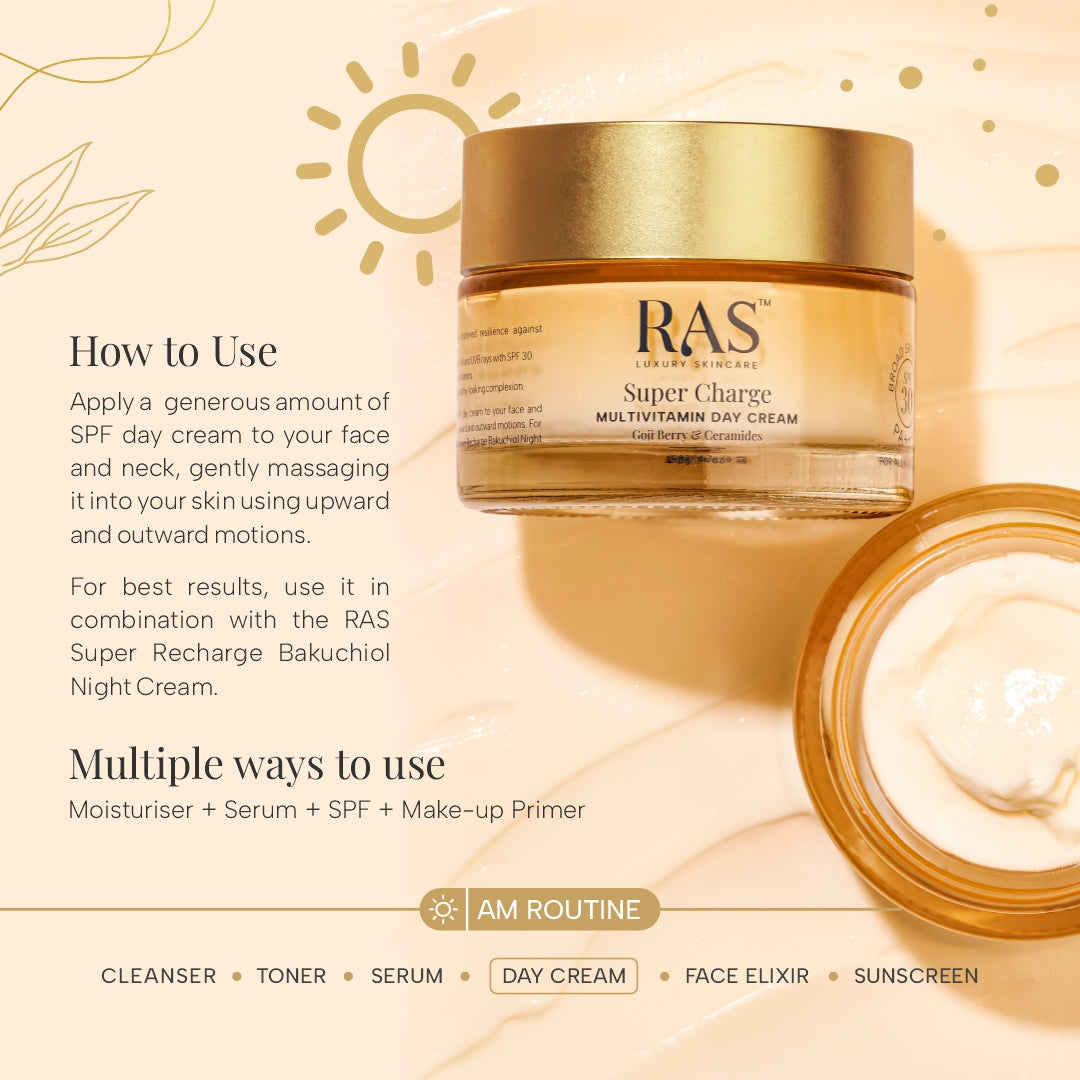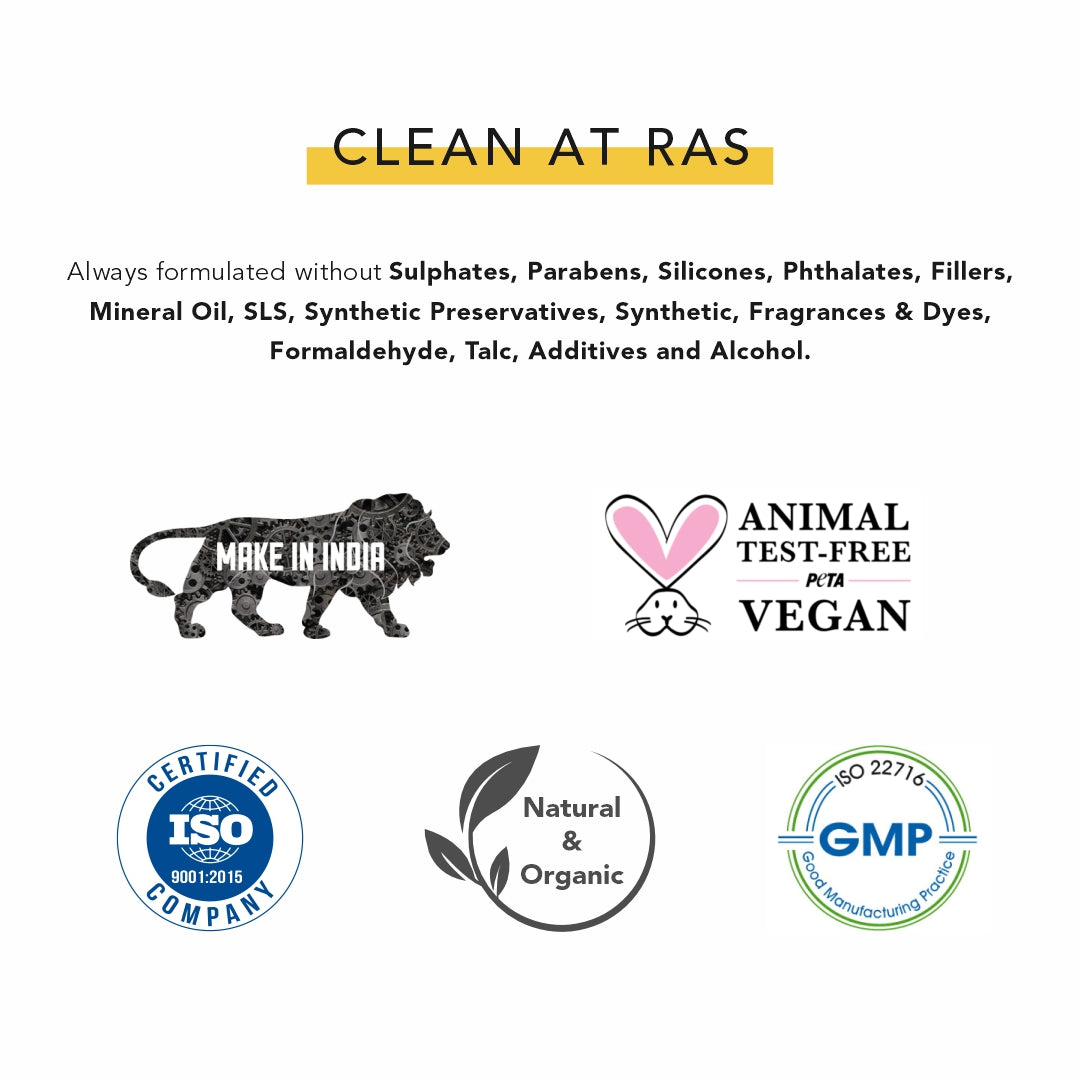 Excellent product
The product is good howeve the fragrance that was there in the sample pack is missing in the big pack that I have received now.
Super Charge Multivitamin Day Cream SPF 30 PA++++
Super Charge Multivitamin Day Cream SPF 30 PA++++
This cream is a potent blend of Actives, Antioxidants, Vitamins, Botanicals. It has high SPF and PA rating shield against UVA, UVB and Blue Light while providing essential nutrients for the skin. It has light botanical aroma and is non greasy with no white cast. A convenient all- in- one solution for daily skin care, ensuring a healthy, plump, hydrated skin with added sun defense.
nice products
the products are really nice.. i have been using them from quiet a few months now.. i can see the difference in my skin.. its been better than before..
Farm To Face Skincare
Our Philosophy stems from the desire to enchant our patrons with products containing only the 'ras' of nature and nothing else. Being the first 'farm to face' venture in India with our own farms and research lab, we make available the luxury of a beauty regime in the form of 100% pure, natural products!
Read More