Improves Skin And Hair Health
Regular price
₹ 1,190.00
Sale price
₹ 893.00
Unit price
per
25% off
Inclusive Of All Taxes
Quantity: 100ML
Extracted from freshly picked and grated high-quality coconuts, this pure plant Coconut Oil from RAS is a deep conditioner for your body! 100% organic and unrefined, the traditional cold-press method allows us to formulate a glimmering oil, that's rich and pure in all ways. It is packed with fatty acids, Vitamin E, and proteins that can deeply nourish, firm, and tone your skin. This antioxidant-rich oil works great for your hair - all thanks to its nourishing and conditioning qualities. A regular massage with this pure plant coconut oil will relax your skin and muscle tissues as well as give your velvety-smooth skin.
Benefits
Nourishes and hydrates from head to toe, literally

Relaxes the body and releases muscle tension.

Brings a healthy glow to the complexion

Deep conditions hair and reduces frizz
HOW TO USE

Use as an overall moisturizer. Apply it as soon as you step out of the shower and at the end of the day.
Make it a part of your weekly ritual where you massage your body and scalp with this oil through gentle yet firm strokes.
Simply apply a few drops to your cuticles for healthy nail growth.
INGREDIENTS IN FOCUS

100% organic cold pressed coconut oil.
COMPLETE INGREDIENTS

Cocos Nucifera (Coconut) Oil.
ADDITIONAL INFORMATION

Keep the product in a cool dry place away from sunlight and closed at all times.

For external use only. Avoid contact with eyes, If contact occurs, rinse thoroughly with cool water. Conduct a patch test on your skin before proper application. To test your skin for allergy, apply a 1-inch patch on the inner, lower arm, rub it in and leave for 24 hours, observing any signs of a reaction. If you are already using several actives in your regime, kindly consult the team for details.

As our products are handcrafted with natural & organic ingredients in small batches, there may be slight variations in their color and aroma.

Refer to brand website for updated complete ingredient list.

This product is manufactured by:

RAS BEAUTY PRIVATE LIMITED C/o Adithya Bio-Tech Lab & Research Pvt Ltd, 14&15/7, Nandanvan Road, Chandanidih, Raipur, Chhattisgarh, India, 492099.

Country of Origin- IN
FAQ

Can I use sweet coconut oil everyday?

Yes it can be used everyday.

Do I have to mix it with any other oil?

You can apply it directly. If you want you can include it in your DIY masks, creams, body moisturizers or lotions to enrich their nutrient level. You can also use it as a carrier oil to dilute your favourite essential oils before application.

Will this oil make me breakout?

The pure plant oil is non-comedogenic and will not cause acne. Regardless, if you have acne-prone skin, it is always best to consult your dermatologist before including a new product in your skincare routine.

Is it suitable for all skin types?

Yes, it is suitable for all skin types.

Can I use it directly on my skin?

Yes it can be used directly on your skin and your scalp too.

I am pregnant. Can I use the oil?

Yes, our formulation is safe for pregnant women. In any case, it is always worth checking with your gynaecologist or dermatologist before you introduce any new skincare products or ingredients in your routine.

Which step of my skincare routine does coconut oil fit into?

This oil can be used in multiple ways depending on your need. As an after bath moisturization use it on cleansed wet skin to seal in moisture and add shine. As a massage oil, mix it with a few drops of your choice of essential oil and massage gently. Leave on for at least 30 minutes followed by a warm bath. For scalp, massage a few drops on the oil with your fingertips and leave on for 2 hours before a hair wash.

Why is cold-pressed important?

In the cold-pressed method oil is obtained from the first press of the ingredient, without any external application of heat. Such oils are richer in nutrients and antioxidants compared to hot pressed oils which lose their nutritional value due to exposure to heat.
View full details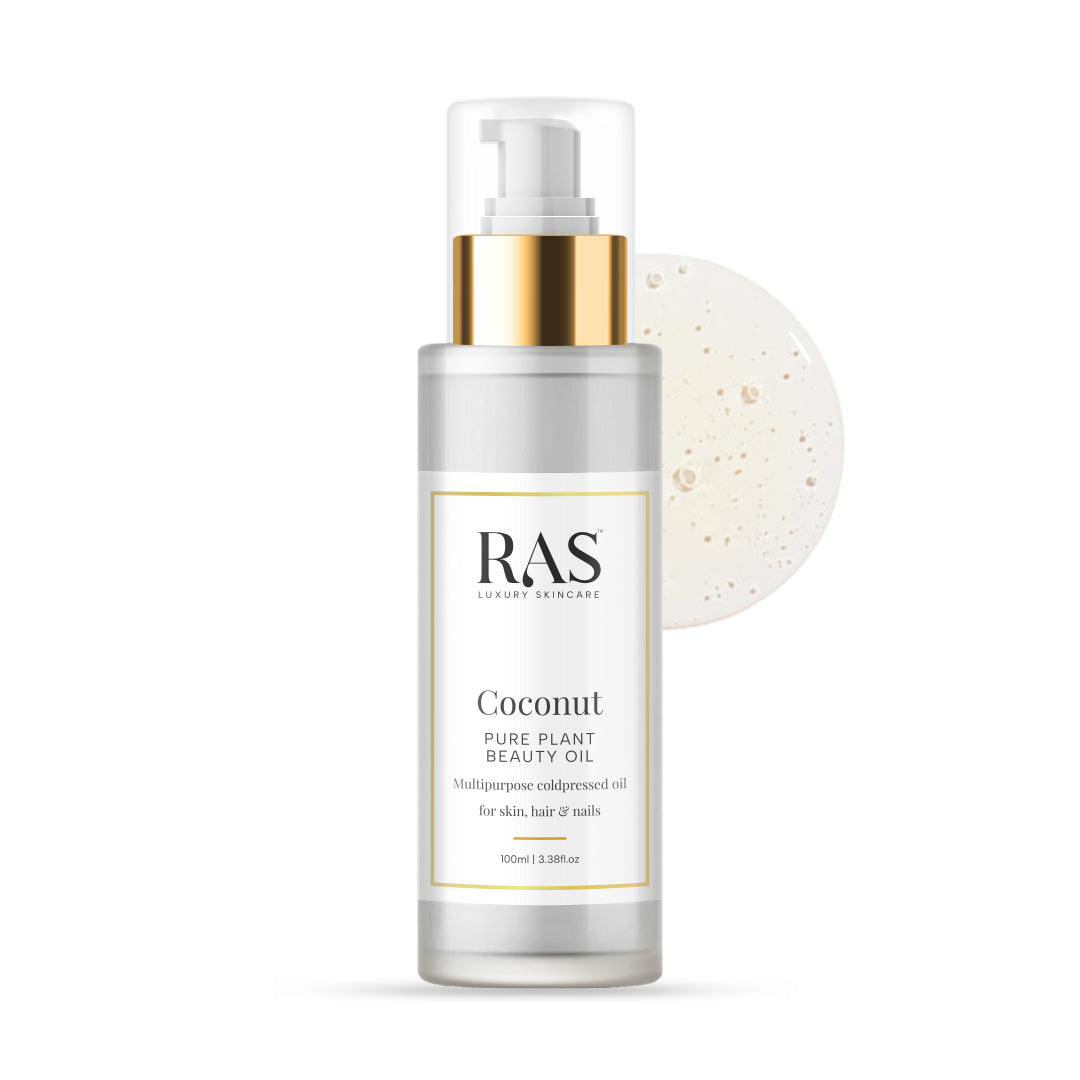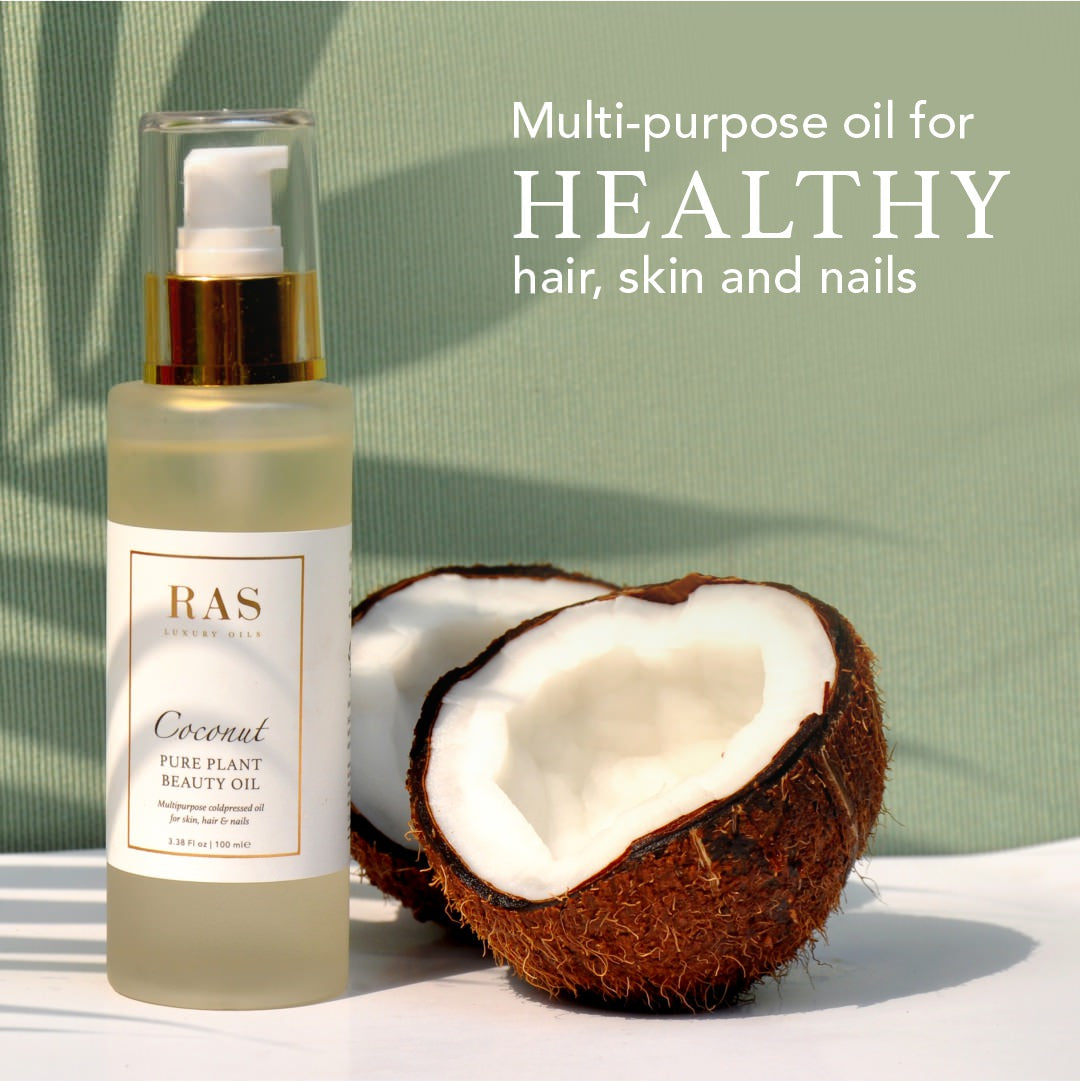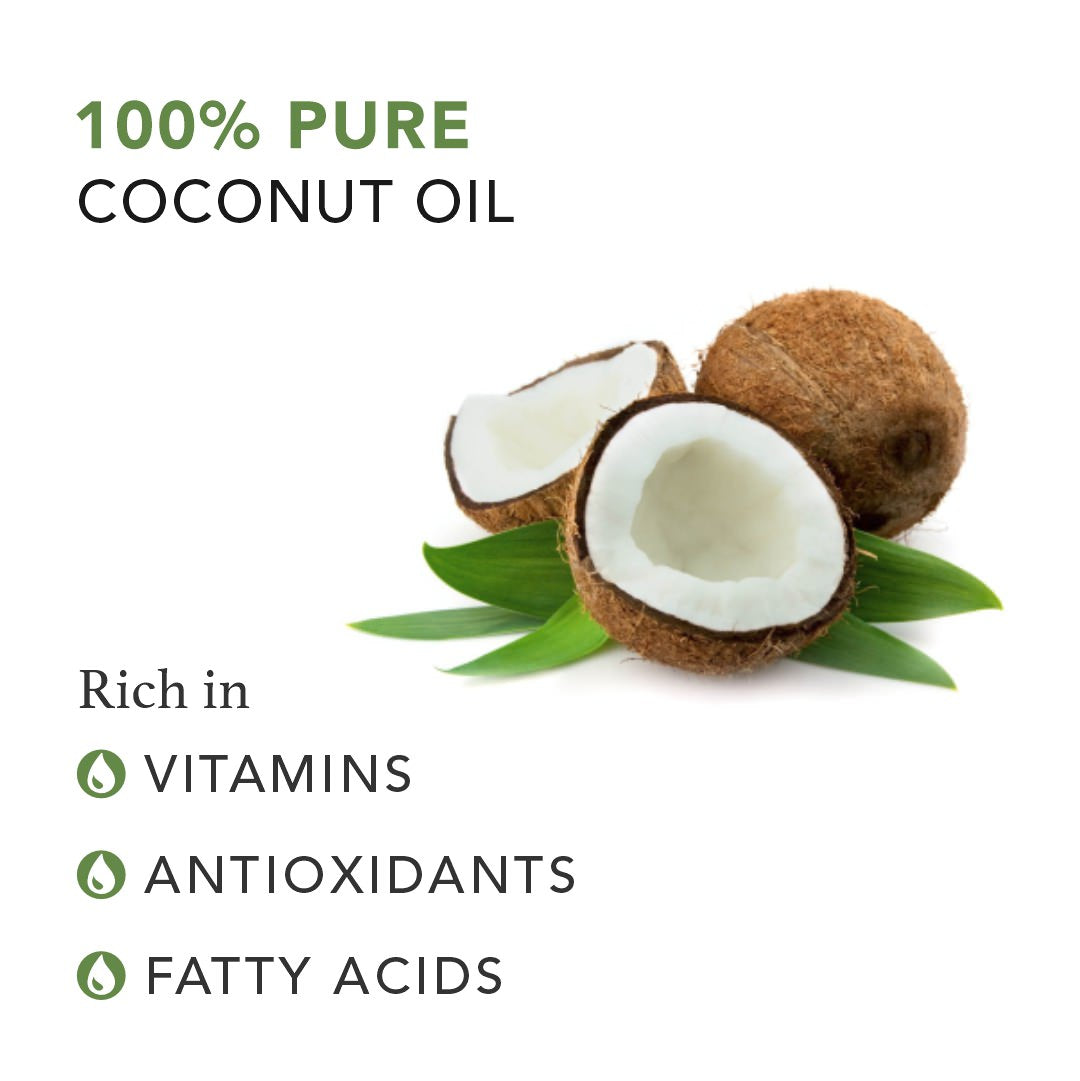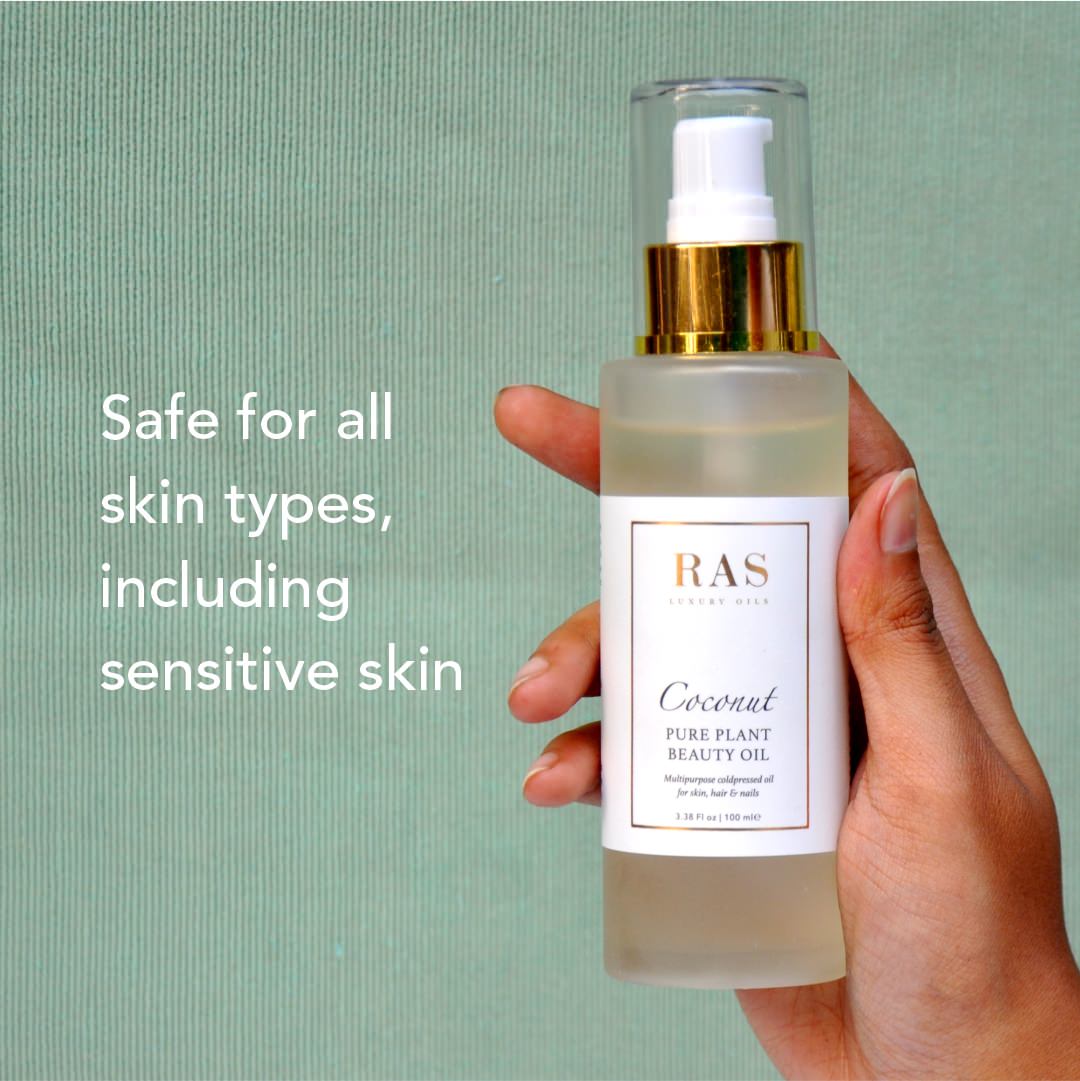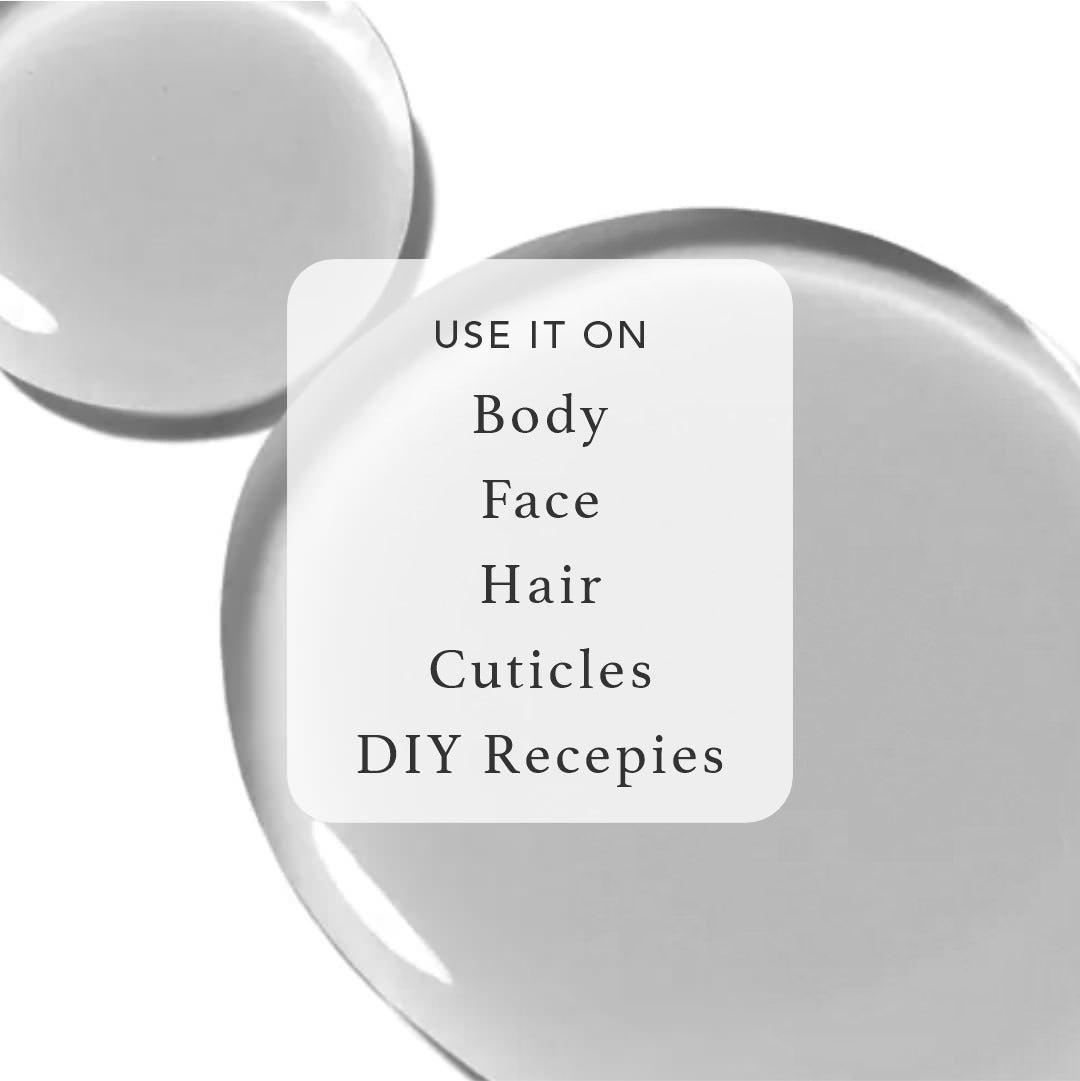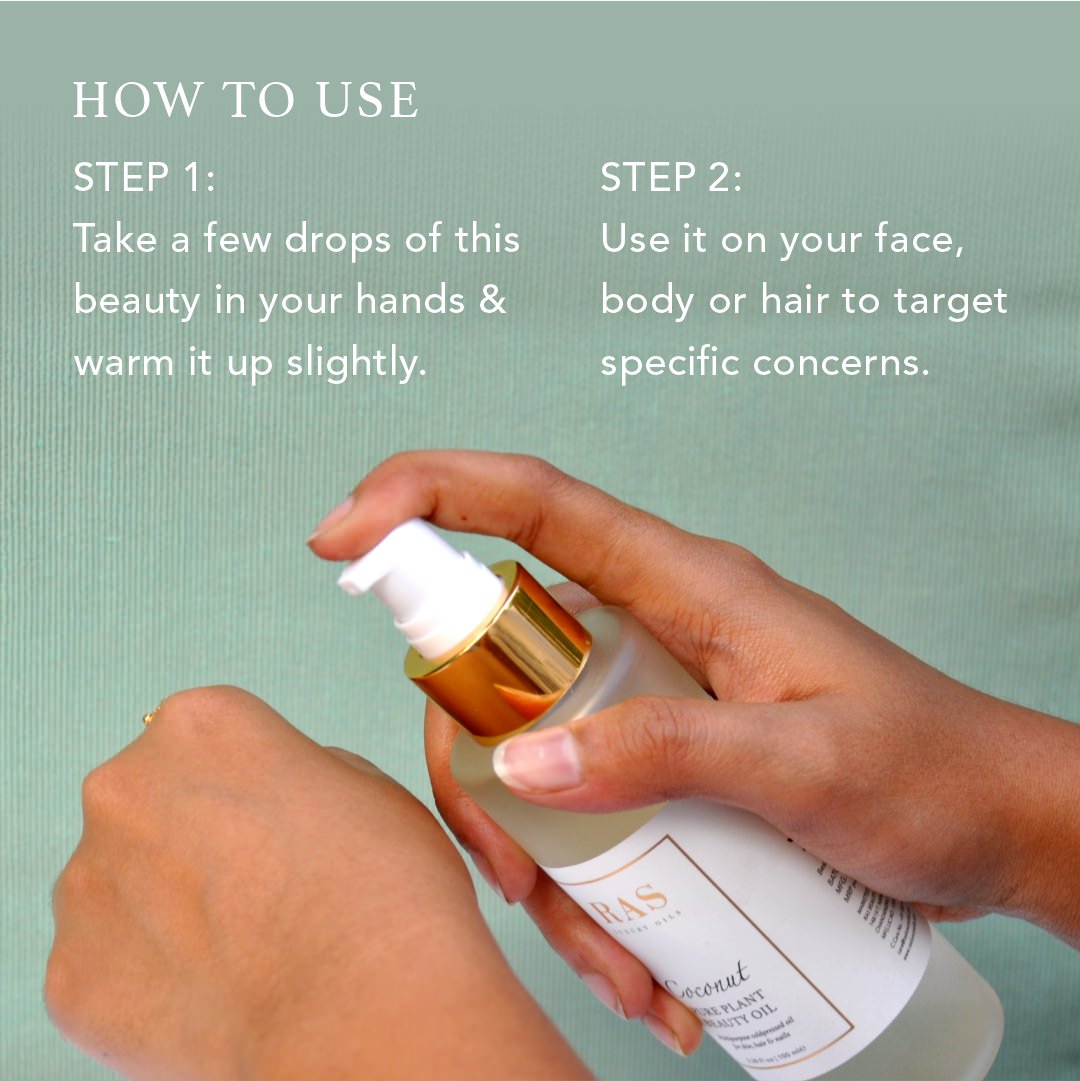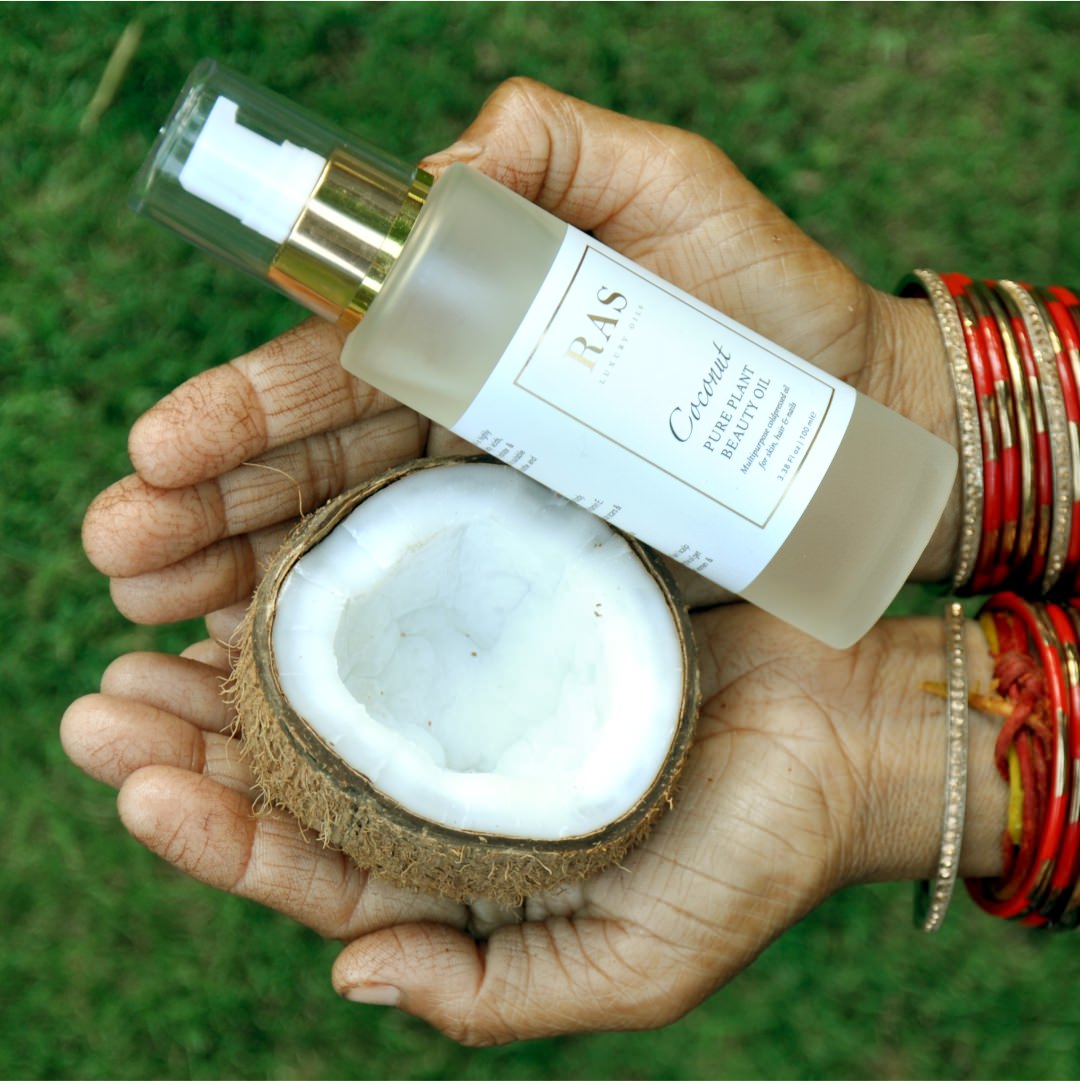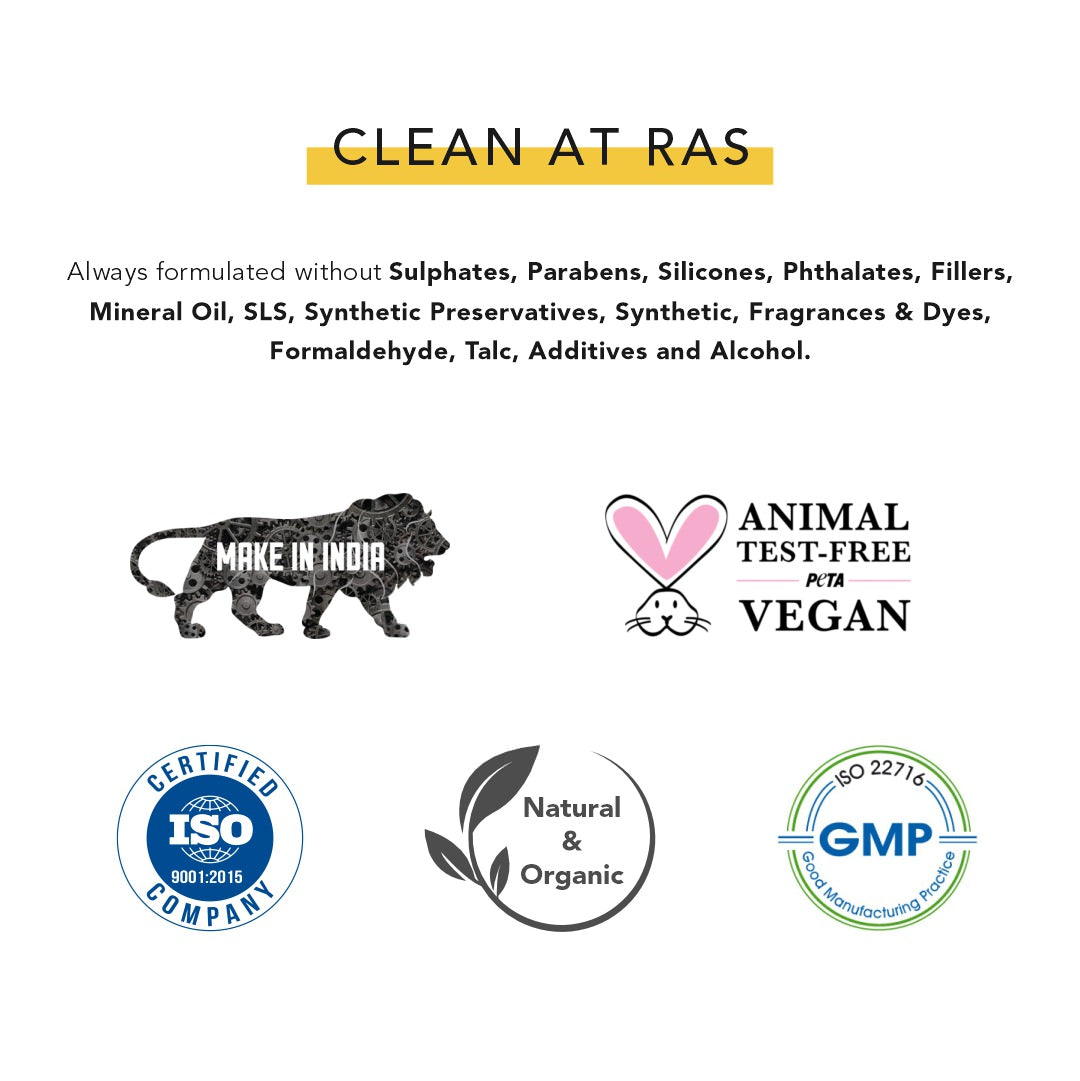 COCONUT PURE PLANT BEAUTY OIL
Celebrate Your Radiance With RAS
Our Philosophy stems from the desire to enchant our patrons with products containing only the 'ras' of nature and nothing else. Being the first 'farm to face' venture in India with our own farms and research lab, we make available the luxury of a beauty regime in the form of 100% pure, natural products!
Read More