Relaxes And Sculpts Facial Muscles
Regular price
₹ 3,090.00
Sale price
₹ 2,318.00
Unit price
per
25% off
Inclusive Of All Taxes
The 24K GOLD PETAL SHAPE ELECTRIC FACE MASSAGER instantly sculpts, contours, and firms the skin, reducing puffiness and improving elasticity. Its stimulating action promotes blood circulation, relieves muscle tension, and stimulates cell renewal, resulting in a more youthful appearance with reduced wrinkles and dark circles.
Benefits
Increases blood micro-circulation


Helps stimulate & sculpt


Relax facial muscles
HOW TO USE

Usage: After cleansing your face apply the RAS Rose Nectar Face Spritz & use 2-3 drops of RAS Face Elixir. This will enhance product penetration and will allow better movement of the tool. Use the tool to gently massage your face as per directions given inside the box.

Care: Use the body tool with an AA battery. Avoid using the product continuously for more than 15 minutes. Keep the tool clean by sanitizing it with an IPA-based sanitizer and wiping it dry with a damp cloth. Do not expose the product to hot water or synthetic chemicals. Handle the tool with care and avoid dropping it.
INGREDIENTS IN FOCUS

24K GOLD PETAL SHAPE ELECTRIC FACE MASSAGER
COMPLETE INGREDIENTS

24K GOLD PETAL SHAPE ELECTRIC FACE MASSAGER
ADDITIONAL INFORMATION

Keep the product in a cool dry place away from sunlight and closed at all times.

For external use only. Avoid contact with eyes, If contact occurs, rinse thoroughly with cool water. Conduct a patch test on your skin before proper application. To test your skin for allergy, apply a 1-inch patch on the inner, lower arm, rub it in and leave for 24 hours, observing any signs of a reaction. If you are already using several actives in your regime, kindly consult the team for details.

As our products are handcrafted with natural & organic ingredients in small batches, there may be slight variations in their color and aroma.

Refer to brand website for updated complete ingredient list.

This product is Assembled and Marketed by:

RAS BEAUTY PRIVATE LIMITED C/o Adithya Bio-Tech Lab & Research Pvt Ltd, 14&15/7, Nandanvan Road, Chandanidih, Raipur, Chhattisgarh, India, 492099.

Country of Origin- IN
FAQ

Can I use the massager everyday?

Yes. It can be used everyday for relaeasing the tension from facial muscles and a relaxing experience.

Can I use it with any serum or face oil?

Yes. It is better to use it with a face serum or elixir for better gliding of the tool and penetration.

On which part of my skincare routine will this fit into?

It is better to use this at night for a relaxing time and to let the skincare product soak into your skin for visible results the next morning.

I am pregnant. Is it safe for me to use it?

Yes, it is safe for pregnant women to use this tool. In any case, it is always worth checking with your gynaecologist or dermatologist before you introduce any new skincare products or tools in your routine.
View full details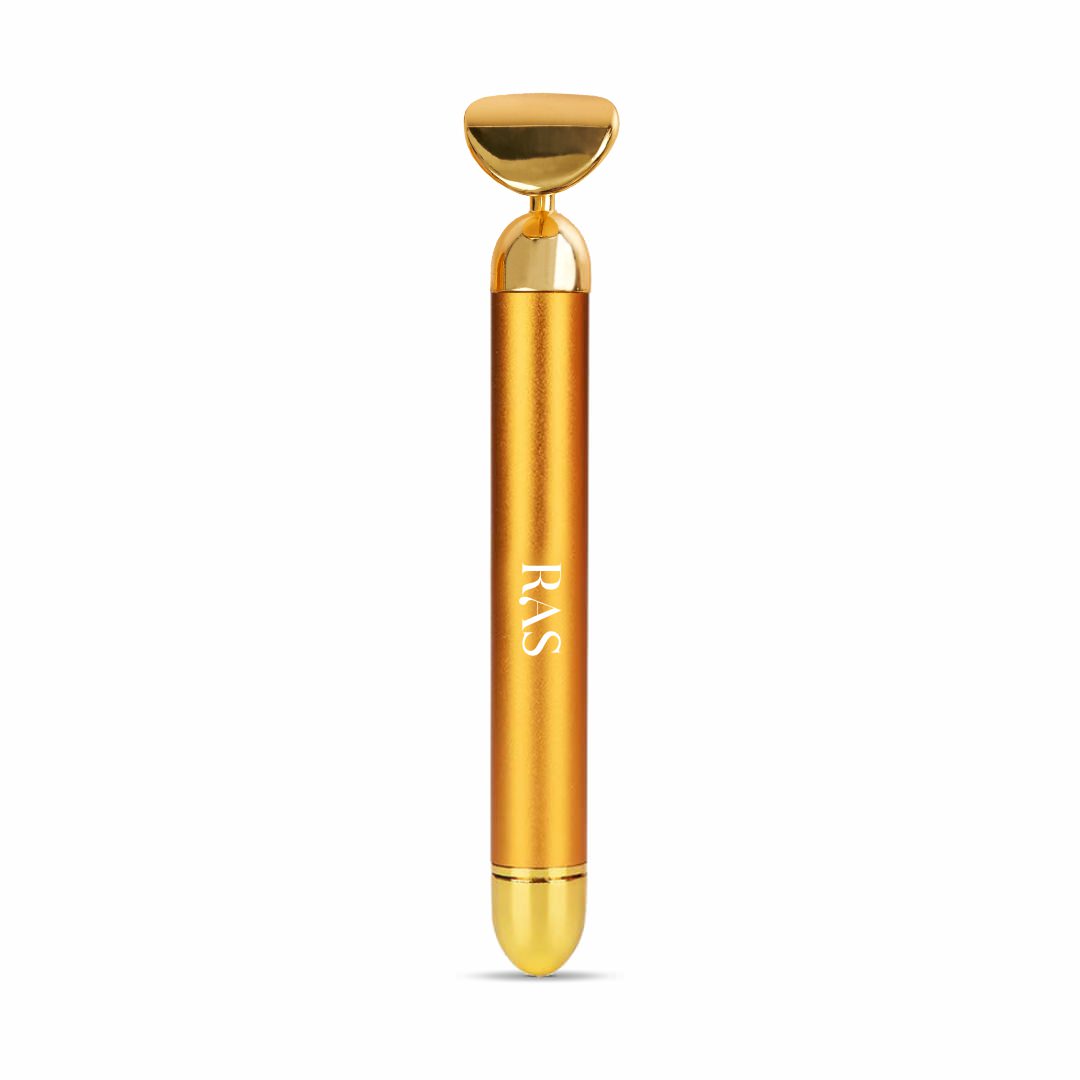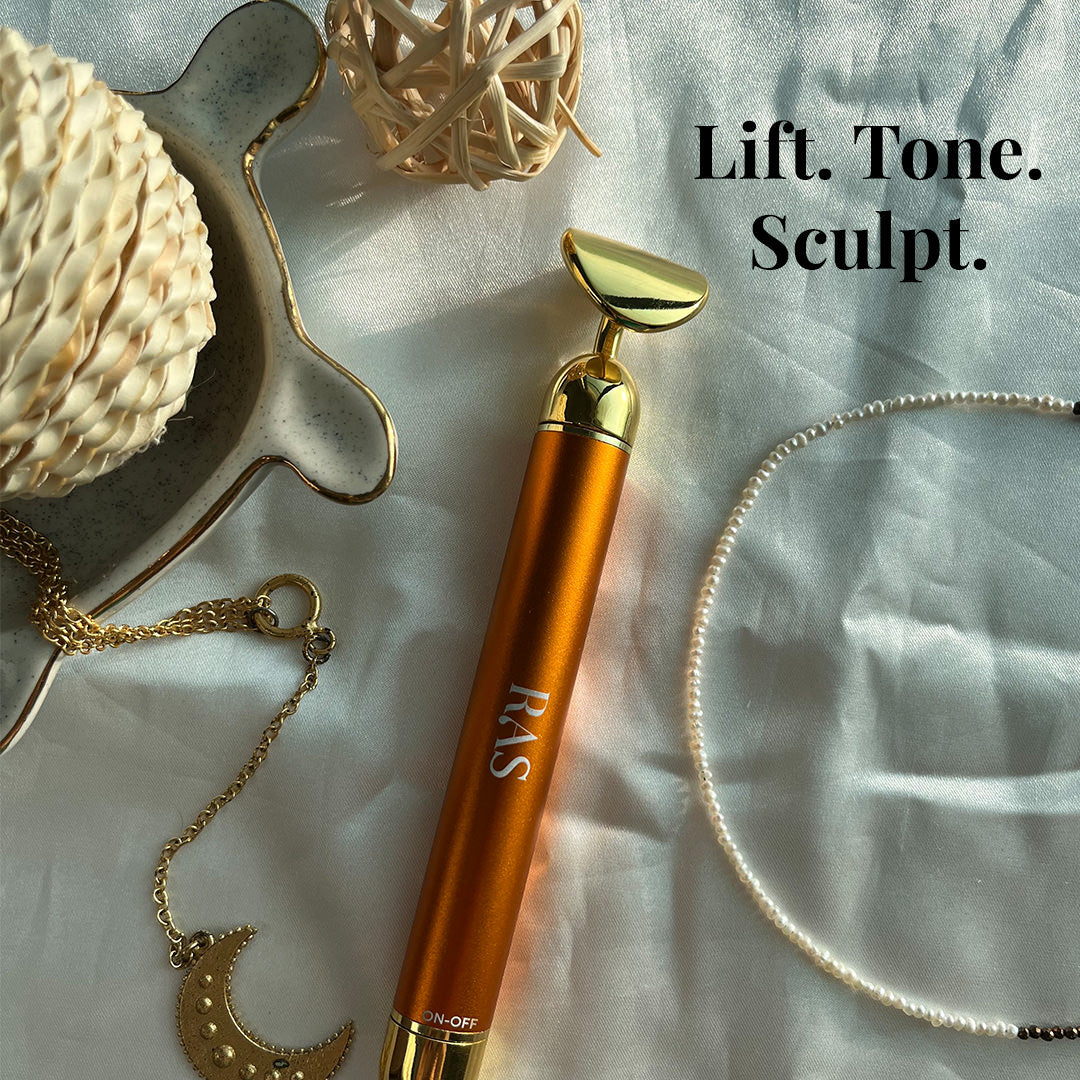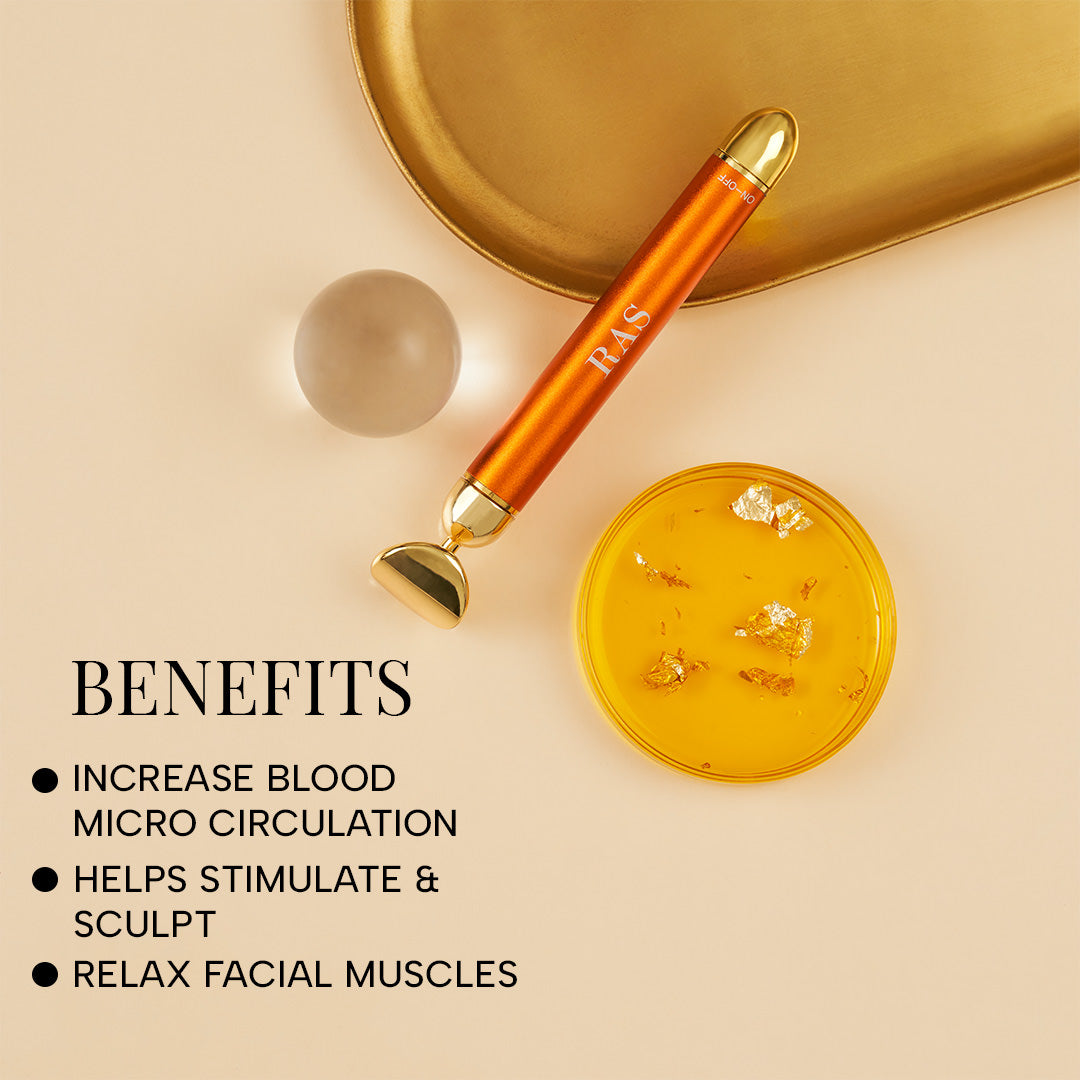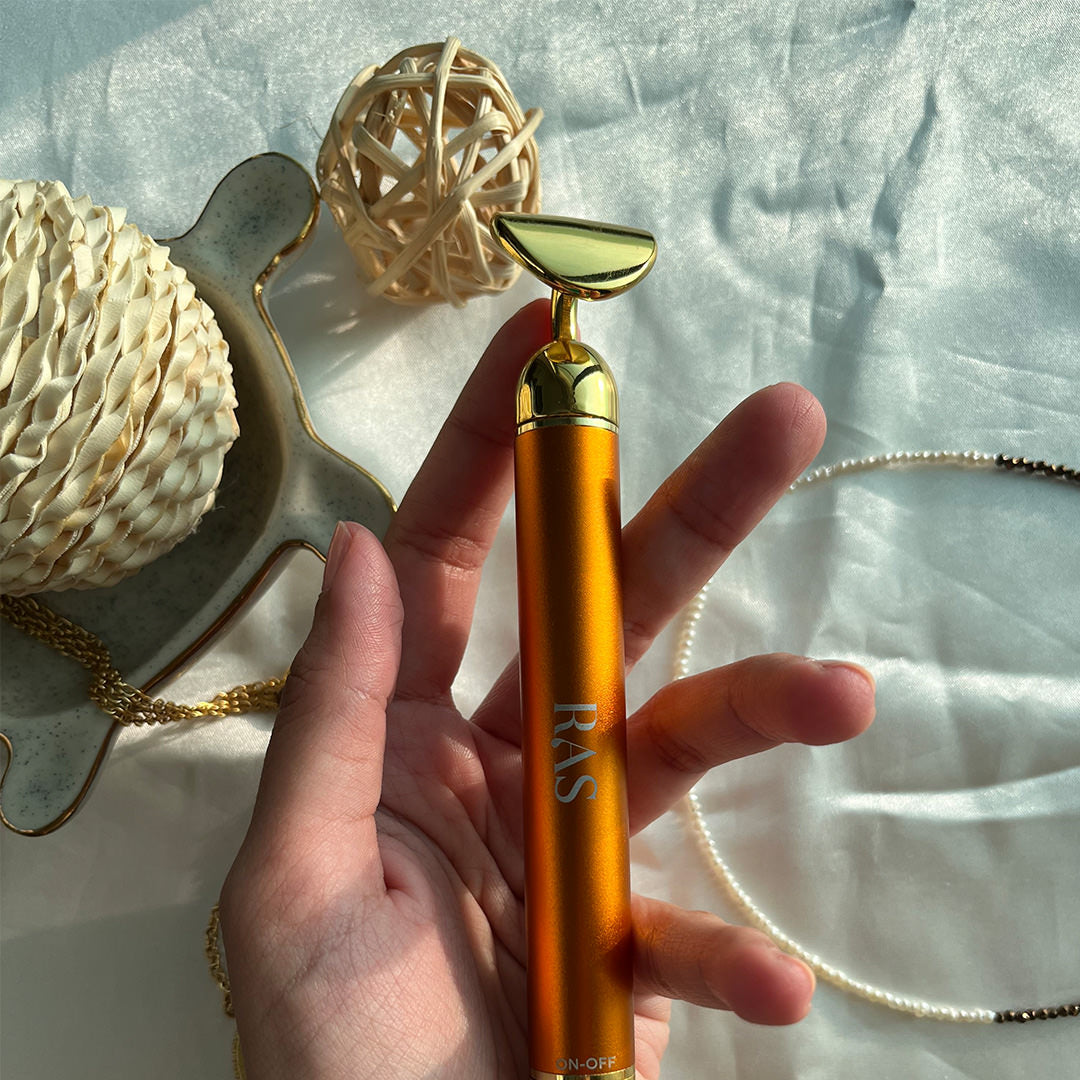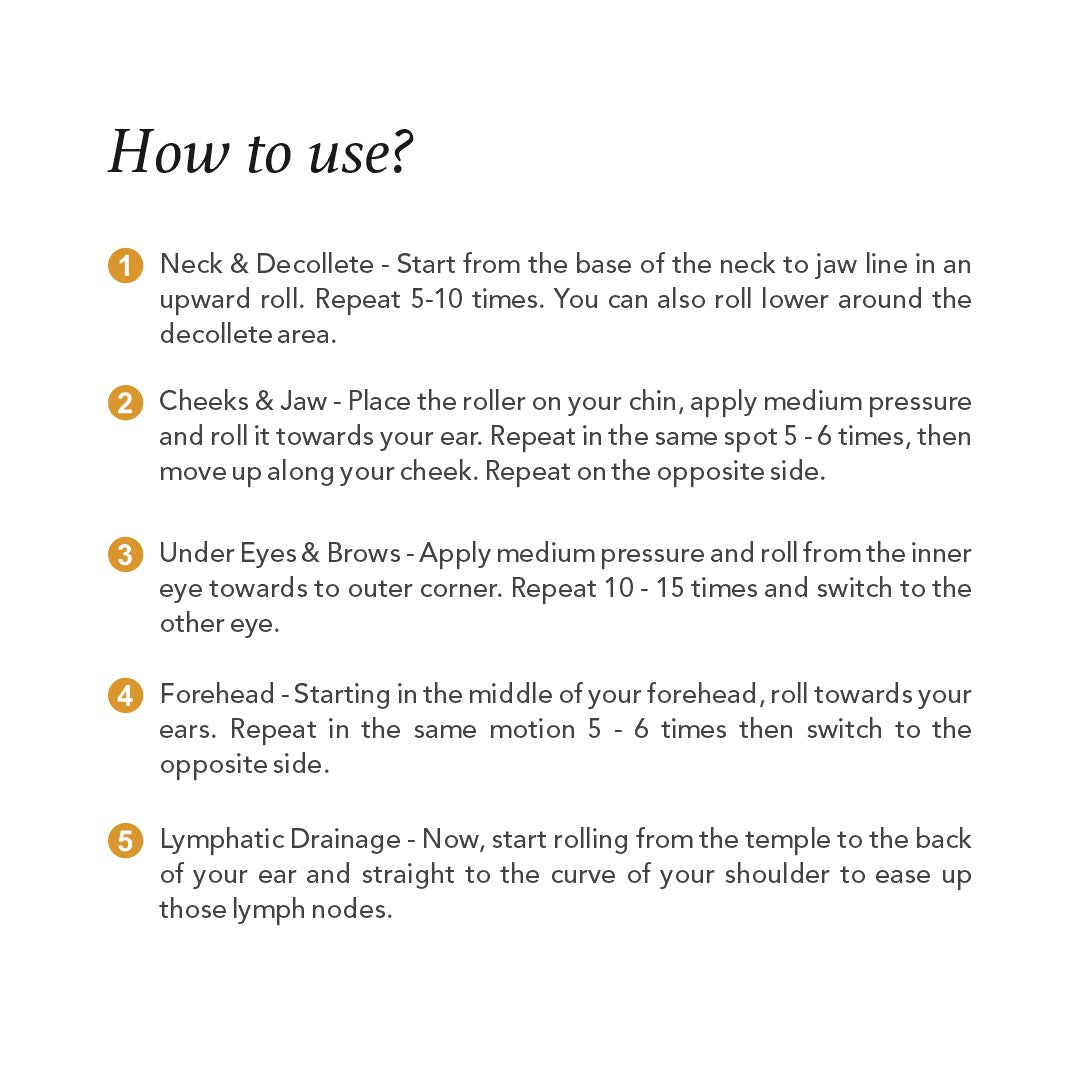 I can genuinely say goodbye to puffiness in the morning, thanks to this.
The design is so intuitive, it just glides over my face effortlessly.
A daily ritual I look forward to. The results are undeniable!
It's become an integral part of my nighttime routine. Pure relaxation.
Elevates my entire beauty routine. The difference is tangible and visible.
Celebrate Your Radiance With RAS
Our Philosophy stems from the desire to enchant our patrons with products containing only the 'ras' of nature and nothing else. Being the first 'farm to face' venture in India with our own farms and research lab, we make available the luxury of a beauty regime in the form of 100% pure, natural products!
Read More